Sophisticated Investor Profile: Ang Wee Chye
There are no halts or second guesses when it comes to sterling stock and business opportunities for Mr. Ang Wee Chye, Chief Executive…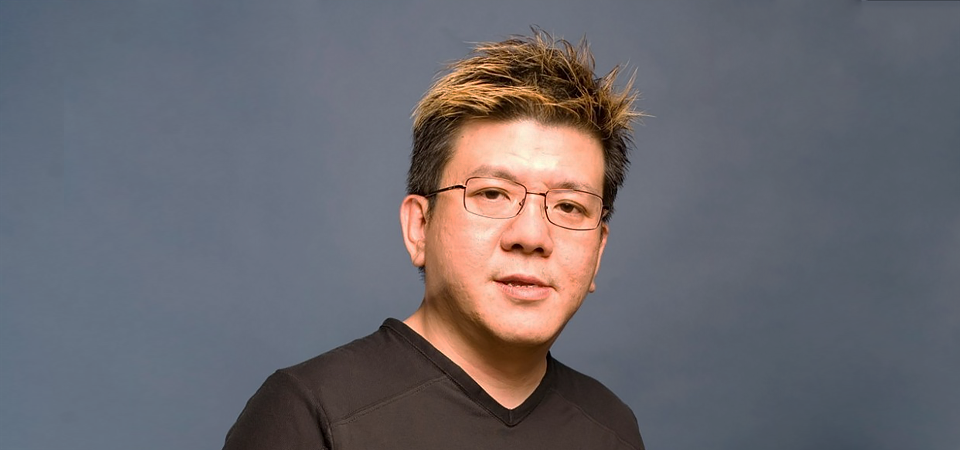 There are no halts or second guesses when it comes to sterling stock and business opportunities for Mr. Ang Wee Chye, Chief Executive Officer at mm2 Asia Ltd. With more than 30 years in the business, Mr. Wee, also known as 'Melvin', has held numerous management positions in fields such as sales, marketing and media.
Mr. Wee's career began in 1984 as a Sales and Operations Manager at Masters Systems Management. He then took the Regional Marketing Manager post at Konica Minolta Business Solutions Asia Pte Ltd., a part of Konica Minolta, Inc. which produces trade printers and copiers. He also served as the Chief Business Development & Marketing Officer and Group Executive Vice President of novaSPRINT Pte Ltd. in March 2000. NovaSPRINT Pte Ltd. specializes in infrastructure planning and information technology services such as consultancy, project implementation, conversion, micrographic services and input services.
Media Maverick
In 1995, he joined Motorola Inc. as the Business Strategy Manager. He was responsible for the formulation and implementation of the multinational company's operation in Singapore as well as looking for other business opportunities abroad. He graduated from Macquarie University with an MBA in 1996. He then served as the Business Development Vice President of the Television Corporation of Singapore in 1997.
He continued breaking ground in 2000 serving as the Chief Operating Officer of the Media Business Group at SPH MediaWorks Ltd. SPH MediaWorks Ltd. is a subsidiary of Singapore Press Holdings (SPH), and was cited for its creative innovations and variety in its local programming.
In July 2003, he became the Managing Director of MediaCorp Studios, the largest media provider in Singapore. MediaCorp Studios produces programs for various media channels such as TV and radio as well as print and interactive media.
He served as an Executive Advisor at Media Prima from 2007. In 2008, he founded MyChinaChannel Pte Ltd. and acted as Director. Headquartered in Singapore, the company provides media solutions such as content syndication, aggregation and reversion.
Mr. Chye founded mm2 Malaysia and mm2 Singapore in January 2009. Aside from occupying the top seat of the company, he is also a member of its Nominating Committee and Board of Directors. mm2 produces content for various media such as TV, film, and online. Its reach not only spans Singapore, Hong Kong and Malaysia but also mainland China. The company acquired a majority stake in local 3D animation company, Vividthree Productions, and event and concert production house, UnUsUaL Group of Companies, thereby strengthening the brand and its competitive advantage. Mr. Chye further led mm2 to another breakthrough as the first Singapore film production company to be listed at the Singapore Exchange Securities Trading.
Mr. Chye in Action
Mr. Chye's latest trading activities include increasing shares of 276,700 deemed shares of mm2 Asia Ltd. at $0.418 this month. He also increased another 666, 300 deemed shares of mm2 Asia Ltd. at $0.415 in the same month. Follow the investing action of Mr. Ang Wee Chye at https://spiking.com/v/angweechye , and track mm2 Asia's performance at https://spiking.com/sgx/1b0-mm2-asia-ltd .
For real-time updates from over 11,000 blue whale investors, and the latest stock spiking at the SGX, download the Spiking app from the App Store or Google Play today. For the hottest stock market headlines, subscribe to the Spiking Weekly Letter now.
Sources:
http://www.bloomberg.com/research/stocks/private/person.asp?personId=279080469&privcapId=276598934
http://quotes.wsj.com/SG/XSES/1B0/company-people/executive-profile/118725676
http://www.barrons.com/articles/5-singaporean-mid-cap-stocks-to-buy-now-1482287516
http://www.mm2entertainment.com/
http://relationshipscience.com/wee-chye-ang-p145743798#
Photo source: 
www.newtonleaders.com