Sophisticated Investor Profile: Andy Adhiwana
Truly a wunderkind of his generation, Dr. Andy Adhiwana made the switch from medicine to management with the ease and panache that…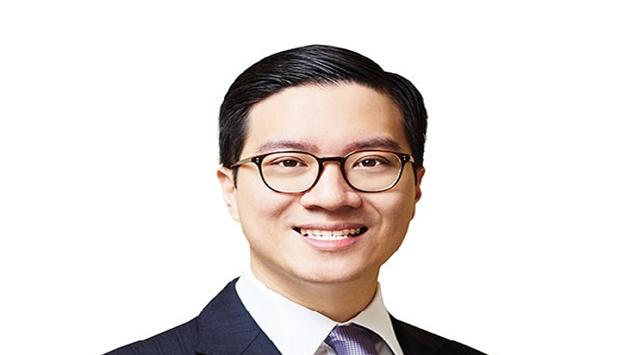 Truly a wunderkind of his generation, Dr. Andy Adhiwana made the switch from medicine to management with the ease and panache that distinguished him in both fields. After graduating with honours from medical school, he gave up a promising career as a physician to pursue his interest in business. At 31, he is now Group CEO and Executive Director of Auric Pacific Group Limited. Be inspired by other investors at the Singapore Exchange by following them on the Spiking app today.
In Pursuit of Passion
The Asian Entrepreneur recounts how Dr. Adhiwana broke away from a path that seems to have been laid out for him by destiny — the eldest son of an esteemed cardiologist, he completed his Bachelor of Medicine, Bachelor of Surgery and Doctorate in Medicine, cum laude at Germany's prestigious Heidelberg University in 2011.
Dissatisfied with the routine of his profession and finding his calling in business, Dr. Adhiwana entered the National University of Singapore, where he earned his Master of Business Administration degree. In 2013, he first joined Auric Pacific as Business Development Manager, and became Executive Director the following year. Upon the good doctor's appointment as CEO last May, Auric Pacific hasn't looked back since. Check out super SGX stocks like Auric Pacific with the Spiking app now.
Giving Back and Good Governance
Dr. Adhiwana's taking over as CEO was like a breath of fresh air at Auric Pacific. Some of the developments the company has seen since his appointment include
· Handwritten memos to business unit managers relaying operational objectives
· Increased focus on giving back to society and encouraging a healthy lifestyle
· Increased adherence to good corporate governance and transparency.
These developments have resulted in the company's production of new health-related products and the support of many different charities. The company likewise made the top 50 out of over 600 listed companies on the Governance and Transparency Index in 2015.
Dr. Adhiwana in Action
Dr. Adhiwana's latest trading activities include increasing 4,400 deemed shares of Auric Pacific at SGD1.15 in early October. He also increased 225,000 deemed shares of the same company at SGD1.116 in the preceding month.
Follow the investing action of Dr. Andy Adhiwana at https://www.spiking.com/v/drandyadhiwan, and check out the performance of Auric Pacific at https://spiking.com/sgx/a23-auric-pacific-group-limited. Download the Spiking app at the App Store or from Google Play for real-time updates on the latest SGX stock spiking, and from more than 11,000 sophisticated investors. To find out how you can get your limited edition Pioneer Member badge and the Spiking Weekly Letter, visit the Spiking app homepage today.
Photo credit: http://enterpriseasia.org/apea/singapore/awards/sg-2016/dr-andy-adhiwana/