Singapore Stock Trading Investor Profile: Lim Chung Chun
The flock does not know everything. Mr Lim Chung Chun of iFAST Corporation Ltd. believes that you don't have to join the crowd to know…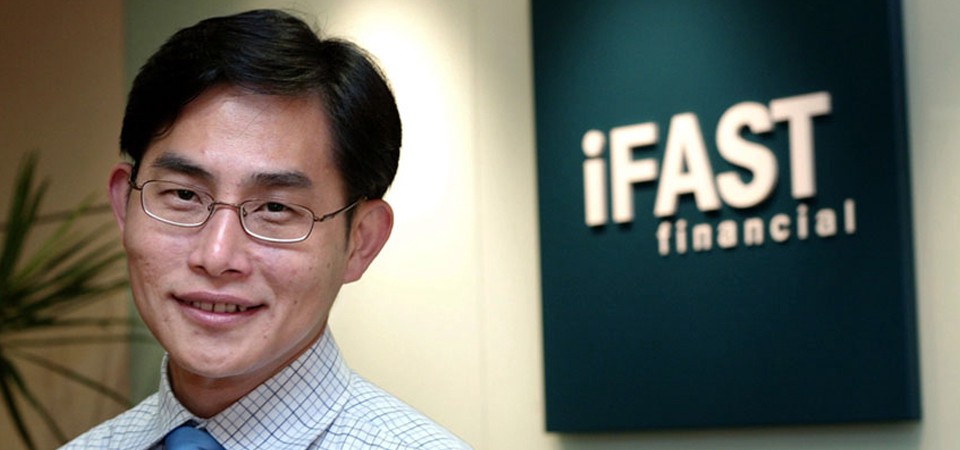 The flock does not know everything. Mr Lim Chung Chun of iFAST Corporation Ltd. believes that you don't have to join the crowd to know better; you just have to determine the most effective methodology and then go for it.
"Following the crowd will not give you good returns in the long run. You need to be very clear about the basis for your investment, and when you have a procedure and system in place, it can be very rewarding," he said in a statement.
In 1991, Mr Lim graduated with a Bachelor of Electrical Engineering from the National University of Singapore. However, this young professional has strong desires for things that are profitable and useful in the future.
After earning a Diploma in Investment from the Institute of Banking and Finance in 1993, Mr Lim had a burgeoning career in Singapore stock trading. He became an investment analyst with two securities companies and was tapped as Head of Research at ING Barings Securities Pte. Ltd.
Mr. Lim co-founded Fundsupermart.com Pte. Ltd. and established Accretion Asset Management Pte. Ltd., a boutique fund management company, in 1999.
Since September 2000, Mr Lim is the Chief Executive Officer of iFAST Corporation Ltd., and iFAST Corporation Private Limited, holding companies of iFAST Platform Services (HK) Limited.
The iFast and Singapore Stock Trading
With Mr Lim's thoroughgoing leadership and Singapore stock trading expertise, iFAST Corporation Ltd. was formed.
The Group is an Internet-based investment product distribution platform. Its extensive services include investment, administration and transactions services, and research and trainings. The Company is also focused on information technology services and administrative support functions for banks, financial advisory firms, financial institutions, multinational companies, and for other Asian investors.
The Company has two business divisions: business-to-consumer and business-to-business platform
The Fundsupermart.com caters to clients who prefer self-managed investing. Meanwhile, the business-to-business platform specializes on the needs of banks, FA firms and financial institutions, including iFast Global Prestige (iGP) platform.
As of this writing, iFast Corporation Ltd. has 8.90% increase at the SGX share price.
Mr. Lim in Action at the SGX stock market
This top-notch CEO-slash-investment mogul is a Spiking Millionaire. He recently bought 155.2K of direct shares of IFAST CORPORATION LTD. He owns 17.35% direct shares of the said company and 5.21% of indirect shares. His share value to date is worth over SGD47 million.
Mr. Lim is indeed an investor to keep an eye on. Follow his Buy/Sell action at the SGX stock market by visiting https://spiking.com/v/limchungchun, and IFAST CORPORATION LTD at https://spiking.com/sgx/aiy-ifast-corporation-ltd.
Did you know that with Spiking, you can track the latest stock spiking on both SGX and Bursa Malaysia? Just download its FREE mobile app: for Android on Google Play, or for Apple on iTunes today. When you subscribe to the Spiking Weekly Letter, you will get the latest SGX share prices and Bursa Malaysia share prices, a bunch of inside scoops and investing tricks from experts like Mr Lim, which will surely help you in strengthening your portfolio.
Photo credit:
https://www.nextinsight.net/story-archive-mainmenu-60/938-2016/10951-the-ifast-mission-investing-profitably-with-passion
Sources:
https://www.nextinsight.net/story-archive-mainmenu-60/938-2016/10951-the-ifast-mission-investing-profitably-with-passion
http://www.ifastcorp.com/ifastcorp/aboutus/management-board.tpl
https://www.bloomberg.com/research/stocks/private/person.asp?personId=54458814&privcapId=44227288