SGX Market Information: Sophisticated Investor, Tan Aik Ti, Ron
Also known as Ron, Mr. Tan Aik Ti is not just an investment expert; he knows the ins and outs of the entertainment industry in the Far East…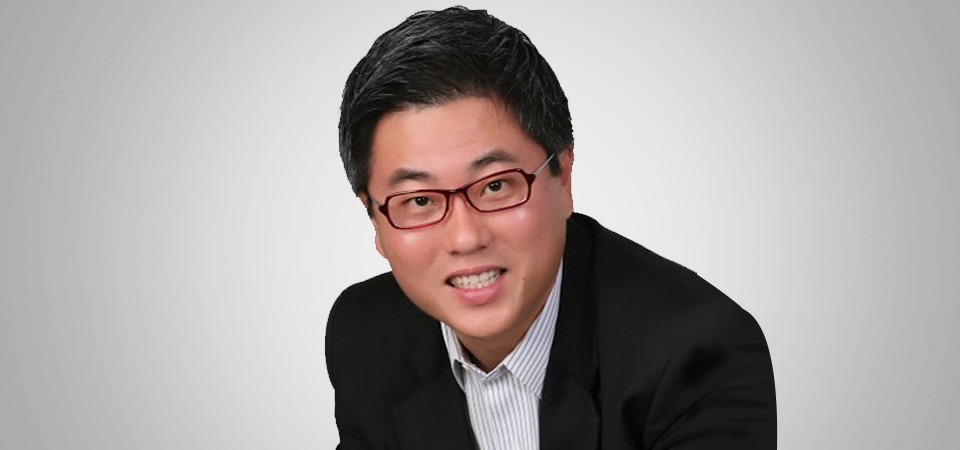 Also known as Ron, Mr. Tan Aik Ti is not just an investment expert; he knows the ins and outs of the entertainment industry in the Far East and beyond.
Mr Tan has a wealth of experience in entertainment, having served as Executive Director for companies such as Hi-5 Operations Pte Ltd, and EMS Holdings Pte Ltd. Hi-5 is a global pre-school entertainment group and EMS Holdings is one of the world's largest themed-exhibition intellectual properties producers.
On top of that, Mr Tan headed several investment holding companies. He is the International Director in First Alverstone Partners and was a former Board Member of SGX-listed Friven & Co. He is also an Independent Director at SGX-listed EpiCentre Holdings.
Since 2008, Mr. Tan has been the Managing Director of Friven Asia Productions Pte. Ltd. (formerly, SHEARES Asia Production Pte. Ltd.). He even served in various distinguished positions at Media Corporation of Singapore, LexisNexis Asia Pacific, and Singapore Tourism Board/Economic Development Board of Singapore.
Mr. Tan was awarded the prestigious Singapore Government Scholarship to pursue his Bachelor's degree in Tourism from the University of Hawaii at Manoa in Honolulu, Hawaii.
Since 2014, Mr Tan is the CEO of Victory Hills Exhibitions Pte Ltd (VHE), a business which combines intellectual properties and in-house creative talents to produce world-class museum and entertainment content using the latest technological capabilities, visual appeals, and educational contents.
He is responsible for overseeing, monitoring, and managing the overall operations, business and finance of Victory Hills.
In November 2015, Cityneon Holdings Limited acquired Victory Hills and appointed Mr Tan as Executive Director. Under his leadership, VHE secured exclusive rights to use the TRANSFORMERS brand in exhibitions from HASBRO, Inc.
Shining like neon lights
On 1 January 2017, Mr Tan became the new CEO of Cityneon Holdings Limited.
Starting out as a supplier of electrical appliances in 1956, Cityneon is now a Singapore-based investment holding company that operates four divisions — Thematics, Interior architecture, Exhibition services, and Event management.
Thematics includes architectural facades, scenic fabrication, sculptures, scaled models, wall reliefs and murals, replicas, show sets and props, artistic painting and landscaping.
The Interior architecture division handles design and interior fitting-out services to commercial properties, the hospitality services industry, show rooms, retail outlets, museums and galleries.
The company's exhibition services comprise design, fabrication, installation and project management of customised exhibition booths and pavilions. It also offers rentals of reusable exhibition booths, pavilion modules, furniture and furnishings, and the provision of ancillary services in electrical services and environmental graphics, owners and exhibitors.
Meanwhile, the event management team assists in creating, developing, organising, hosting, and managing events.
In 2005, the company listed on the Mainboard of Singapore Stock Exchange (SGX Stock Code: 5HJ). Last year, Cityneon placed out 40 million shares to CMC Holdings and other institutional investors.
Mr Tan in action
With his years of experience in the investment industry, it didn't come as a surprise that Mr Tan ventured into the world of the SGX stock market. He is currently a Spiking Millionaire and one of the top shareholders of CITYNEON HOLDINGS LIMITED with more than 160 million deemed shares. Based on SGX market information, on May 16th, he increased his deemed shares of the said company to 128.46 million. As of May 24th, his shares have a total value of more than SGD155 million.
Follow Mr Tan's Buy/Sell action in Singapore stock trading at https://spiking.com/v/tanaiktiron, and CITYNEON HOLDINGS LIMITED at https://spiking.com/sgx/5hj-cityneon-holdings-limited.

It's not too late to be like Mr Tan! Be an investor now. Spiking will provide you with the latest stock spiking and SGX live stock prices. You can even track the Bursa Malaysia market. Just download its FREE mobile app: for Android on Google Play, or for Apple on iTunes today. You can also subscribe to the Spiking Weekly Letter for FREE insider news from both bourses.
Photo credit: 
https://www.fundedhere.com/about_us/mr-tan-aik-ti-ron
Sources:
http://www.bloomberg.com/research/stocks/people/person.asp?personId=60014865&privcapId=39636223
http://isca.org.sg/the-institute/newsroom/isca-viewpoint/isca-member-appointed-executive-director/
http://www.straitstimes.com/business/on-the-move-cityneon-holdings
http://cityneon.net/about/