SGX Market Information: Sophisticated Investor, Kok Chee Wai
When it comes to domestic and international financing, Mr Kok Chee Wai is your best suited go-to person.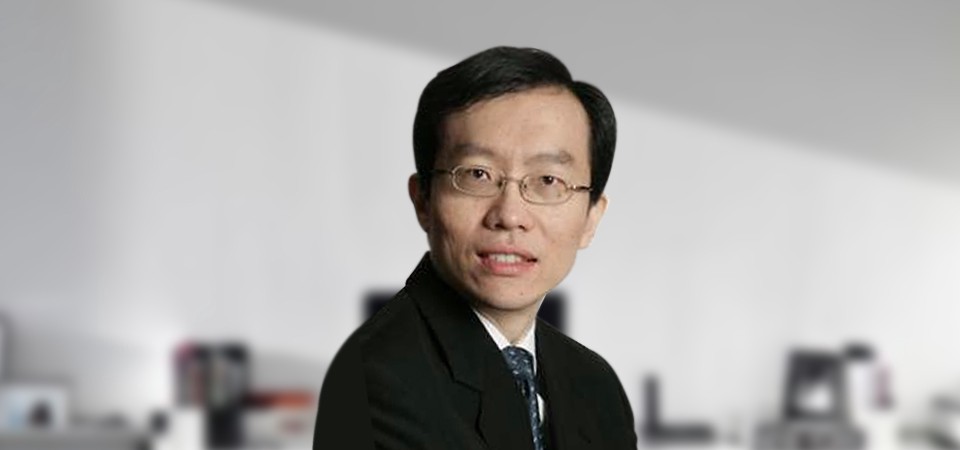 When it comes to domestic and international financing, Mr Kok Chee Wai is your best suited go-to person.
Just a year after graduating from the National University of Singapore with an LLB (Hons) degree in 1991, this Banking & Finance prodigy joined Allen & Gledhill LLP, one of the largest law firms in Singapore. The company is an award-winner for its multi-legal services to a wide range of top-notch clients, including local and multinational corporations and financial institutions.
Mr Kok's Banking & Finance and Projects & Energy expertise is highly-esteemed on both the local and international business scenes, by organizations such as Chambers Global, Chambers Asia-Pacific, and Best Lawyers.
Since then, Mr Kok has been invited to participate in or to speak at various banking. His general banking and finance practice includes acting for lenders and major corporations in domestic and cross-border syndicated loans, structured and acquisition financing, and debt restructuring.
In fact, PLC Which Lawyer? acknowledged Mr Kok's prowess in Restructuring & Insolvency. In 2015, Chambers Asia-Pacific had recognized him for his "admirable range of experience in acting for major corporate and lender clients… 'Clients say working with him is "like having an in-house legal team because of the dedication he gives to transactions.'"
Currently, Mr Kok co-heads Allen & Gledhill's regional Energy, Infrastructure & Projects group. He also co-heads the Financial Services Department and the Firm's Banking & Finance practice.
New Year, new horizon
On January 1, 2014, Mr. Kok was tapped as an Independent Director of iFAST Corporation Ltd., an Internet-based investment product distribution platform.
Based in Singapore, the Company provides a broad range of services, which include investment, administration and transactions services, and research and training. It also focused on information technology services and administrative support functions for banks, financial advisory firms, financial institutions, multinational companies, and for other Asian investors.
iFAST has two business divisions: business-to-consumer (B2C) and business-to-business (B2B) platforms.
Fundsupermart.com caters to clients who would rather do self-managed investing. As for its B2B platform, the Company specialises in the needs of banks, FA firms and financial institutions, including its very own Global Prestige (iGP) platform.
iFast Corporation Ltd. has listed its shares on the SGX stock market.
Mr Kok in Action
With his Banking & Finance finesse, no wonder Mr Kok is a Spiking Millionaire. SGX market information shows that on May 9th, he increased his deemed shares of IFAST CORPORATION LTD. to 120K. He is currently holding 1.29M direct shares and 124.40K of indirect shares with the said Company. As of May 16th, his shares have a total value of more than SGD1.09 million.
You want to be Mr Kok's investment apprentice? Follow his Buy/Sell action in Singapore stock trading at https://spiking.com/v/kokcheewai, and IFAST CORPORATION LTD. at https://spiking.com/sgx/aiy-ifast-corporation-ltd.
If you are an investor or want to be an investor on the SGX stock market, Spiking is your best friend. Aside from SGX market information, you can get the latest stock spiking even if you're on the go. Just download its FREE mobile app: for Android on Google Play, or for Apple on iTunes today. And, if you subscribe to the Spiking Weekly Letter, you will get FREE investing tips from SGX and Bursa Malaysia market experts like Mr Kok.

Photo credit: http://www.chambersandpartners.com/Asia/person/208632/chee-wai-kok
Sources:
http://www.allenandgledhill.com/pages/partner_profile.aspx?partnerid=41
http://www.chambersandpartners.com/Asia/person/208632/chee-wai-kok
http://www.bloomberg.com/research/stocks/people/person.asp?personId=280001393&privcapId=44227288
http://www.legal500.com/firms/30106/offices/30007/lawyers/62373