SGX Market Information: Sophisticated Investor, Goi Seng Hui (UPDATE)
The role model for Singaporean entrepreneurs. Mr. Goi Seng Hui, or Sam Goi, is celebrated for having built up his fortune out of a humble…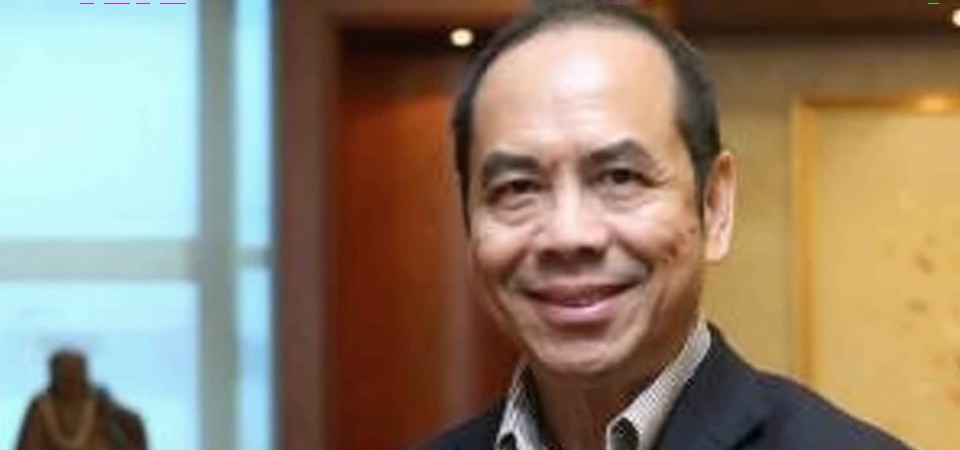 The role model for Singaporean entrepreneurs. Mr. Goi Seng Hui, or Sam Goi, is celebrated for having built up his fortune out of a humble business. He is ranked 13th on Forbes' Singapore's 50 Richest list, and 11th on Singapore's 2016 Billionaires list. Dubbed the "Popiah King" for the spring roll wrappers produced by his company, Tee Yih Jia, Mr. Goi is also known for his charity work with various institutions. To find and follow other SGX stock investing role models, download the Spiking app now.
Mr. Goi Goes into Business
Writing for the National Library Board of Singapore, Alvin Chua tells the story of how Mr. Goi started out by borrowing money to buy Tee Yih Jia in the late 1970s. Using his background in mechanical and electrical engineering, he designed the company's machines to make the production of spring roll wrappers more efficient.
Mr. Goi then went on to grow the company by targeting restaurants and supermarkets, and diversifying his company's product offerings. In addition to spring roll wrappers, Tee Yih Jia produced noodles, samosas, pizzas and prawn rolls, as well as Asian fast food such as frozen roti prata, dimsum and laksa.
Now the world's leading producer of spring roll wrappers, Tee Yih Jia is a global company with hundreds of millions in revenue, a firm foothold in Asia, Australia, Europe and the United States, and an international distribution network. Mr. Goi has also since expanded the company with acquisitions such as a share in dairy company, Etika International. Use the Spiking app to track companies such as Tee Yih Jia today.
Mr. Goi Gives Back
Having ventured beyond food manufacturing, Mr. Goi also has other business interests such as consumer goods, recycling, and logistics and distribution. His GSH Corporation develops property in China, including an industrial park in Tianjin, and a Zhangzhou marine eco-city.
With all his success, Mr. Goi remains committed to his charitable work, which includes generous contributions to Dunman High School, Ren Ci Hospital and the Ulu Pandan Community Club. He has been recognised for his efforts and received awards such as the 2004 Public Service Star (BBM) and Singapore Tatler's 2005 Leadership Award in Philanthropy.
Mr. Goi in Action
With 17 companies in his portfolio, Mr. Goi is a top-notch SGX stock investor and a bonafide Spiking millionaire. His latest Singapore stock trading activities include buying 387.20K direct shares of SERIAL SYSTEM LTD, 4.82 million direct shares of UNION STEEL HOLDINGS LIMITED, and 377K direct shares of TUNG LOK RESTAURANTS 2000 LTD. He is currently holding 48.92% direct shares of GSH CORPORATION LIMITED with a total share value of over SGD485 million. He has a portfolio worth SGD633 million. HANWELL HOLDINGS LIMITED and SUNNINGDALE TECH LTD are among Mr. Goi's major investments.
Be like Mr. Goi Seng Hu! Follow his Buy/Sell action at https://spiking.com/v/goisenghui, and track the performance of his GSH Corporation at https://spiking.com/sg/BDX.
Get up-to-the-minute updates on every stock spiking including SGX live stock prices and Bursa Malaysia share prices. Just download Spiking FREE mobile app: for Android on Google Play, or for Apple on iTunes today. You can also subscribe to the Spiking Weekly Letter for Singapore stock trading or Bursa Malaysia market information.

Photo credit:
http://richestcelebrities.org/richest-actors/sam-goi-net-worth/
Sources:
https://blog.spiking.com/sophisticated-investor-profile-goi-seng-hui-b28dcb56a9e6