Remember These Stock Market Headline-Makers?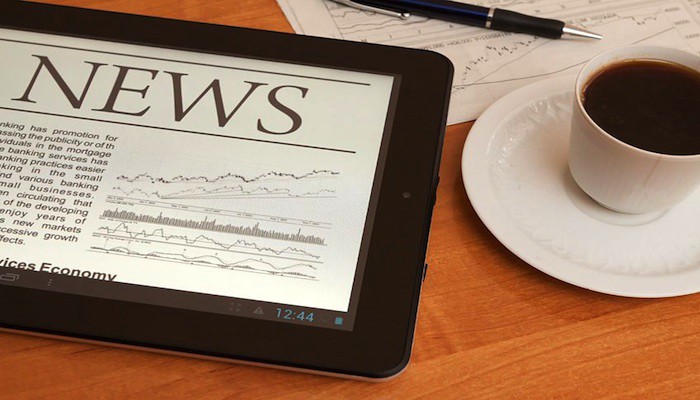 While we're all singularly focused as investors on tracking the latest market updates, it can be good (and maybe even fun) to take a look back once in a while. We can see how far we've come, if you will, as one, big, stock market society. But more importantly, there might be a thing or two we can learn that only the clarity of hindsight teaches.
Today, Spiking helps you become a better-informed investor with a look at some big stock market stories from yesteryear, including a few which happened right here in Singapore. Whether you're a seasoned investor who might actually recall these events, or a new investor who might be curious to know more about the market, we invite you to come along on this ride in our stock market time machine.
The End of a Century
CNN reported Wall Street finishing a record century back in 1999, with its three key indices all ending at record highs. The Dow Jones Industrial Average spiked by 44.26 points to close at 11,497.12, the Nasdaq shot up by 32.44 points to close at 4,049.31, and the S&P500 went up by 4.78 to end at 1,469.25.
1999 was a good year for the Nasdaq, which spiked by 85.6%, which is the largest annual gain for a major index in the United States. The Dow Jones also marks the '90s as the decade when it posted its biggest gains in its history. As for individual stocks, the market saw technology companies take off like Qualcomm, which became an 87-bagger stock (see more about multi-bagger stocks in one of Spiking's previous posts).
Speaking of technology companies, 1999 was also the year Microsoft had the biggest market capitalisation of USD614 billion. Both Microsoft and world number one chip manufacturer, Intel were included in the Dow Jones at the time, while Yahoo and American Online joined the S&P500.
Tops for All Time
Individual investors have also frequently made the headlines with their breathtaking successes. Download the Spiking app now to find and follow Singapore's own headline-making investors. The International Business Times has compiled its own list of top investor stories, number one of which is the story of hedge fund manager, John Paulson. Mr. Paulson was able to grow his fund to USD15 billion in 2007 alone, making it the third biggest hedge fund in the world.
Coming in second was the story of legendary speculator, Jesse Livermore, who was not only able to predict the 1907 and 1929 stock market crashes in the US, but was able to profit from them. Mr. Livermore made the equivalent of USD70 million from his 1907 prediction, and the equivalent of more than USD1.2 billion after trading in 1929.
Rounding off the top three was the story of Sir John Templeton, who was pioneered the concept of investing into Asia in the 1960s. Back then, investing in Asia was new to investors, particularly since's Japan's export-driven set-up had yet to prove itself. Mr. Templeton invested more than 60% of his funds in Japan, which was then on the cusp of its explosive 30-year growth period.
Head-scratching Headlines
Many head-turning headlines were also more like head-scratchers, such as some compiled by Business Insider for the year, 2014. There was the story of Vascular Biogenics, for instance, which made an IPO on the Nasdaq on August 1st, then took it back just seven days later. The company blamed the failure of its IPO on a substantial shareholder who did not fund payment for his share (see more about IPOs in one of Spiking's previous posts).
There was also the story of Nestor, a penny stock that went up by 1,900% because investors mistook it for Nest, a company which Google bought. The mistake was most probably due to Nestor's stock ticker being "NEST". Nestor is actually a company that sells automated traffic systems to governments.
Another ticker-related story was the one about the Herzfield Carribean Basin Fund, whose ticker, "CUBA" caused it to rise by almost 30%. This spike came on the heels of news from the White House saying the US was on its way towards "normal" relations with Cuba. At the time, Herzfield had no direct holdings in Cuba, but aimed to invest in the Caribbean.
Closer to Home
Now here's a quick rundown of stock market stories that made headlines in Singapore, as compiled from Trading Economics, Remember Singapore, and BBC:
November, 1973: The international oil shortage devastated the Singapore stock market, which saw a loss of a billion dollars on Black Monday.
December, 1985: The Stock Exchange of Singapore (SES) shut down for the first time, for three days following the collapse of Pan-Electric Industries. 
November, 1995: Nick Leeson's activities on the Singapore stock exchange caused the collapse of Barings Bank.
July, 1997: The Asian Currency Crisis caused the Singapore dollar to fall by 20%, and the Straits Times Index to go down by 60%.
March, 2003: The Singapore Stock Market (STI) hit its all-time low of 1,213.82.
October, 2007: The Singapore Stock Market (STI) hit its all-time high of 3,875.77
September, 2008: The US subprime crisis causes Singapore to become the first Asian country to enter a recession, with the STI dropping by more than 30% in two weeks.
For more recent headlines, the Straits Times singled out some key events in 2015 that had an impact on stock markets and global economies. The pop of the bubble over at the Shanghai Composite Index was one such event — after reaching 5,166.35 points in June, stocks dropped by 8.49% on August 24th.
This was one of history's worst one-day falls which would go down as another Black Monday. The pop would go on to affect markets in other countries, including the US. In Singapore, the Straits Times Index was unable to push past 3,000 points.
Write Your Own Stock Market Stories with Spiking
Take that next step towards becoming the next headline-making investor. Singapore's stock market scene never sleeps, and the key to staying on top of the action is to stay constantly updated. With its up-to-the-minute updates sourced straight from the Singapore Exchange, Spiking keeps investors informed as to the latest stock spiking, or what blue whales are buying and selling.
You'll be able to follow more than 11,000 sophisticated SGX investors, 2,000 millionaires and 835 listed companies, and network with 100,000 investors. Visit the Spiking app homepage and find out how you can earn your Pioneer Member badge, which is available for a limited time only. Download the Spiking app now!