Molecular Millionaire: Leonard S. Schleifer of Regeneron Pharmaceuticals
Leonard 'Leo' Schleifer is the founder and CEO of Regeneron Pharmaceuticals, one of the largest and most successful biotechnology company…
Leonard 'Leo' Schleifer is the founder and CEO of Regeneron Pharmaceuticals, one of the largest and most successful biotechnology company in the world.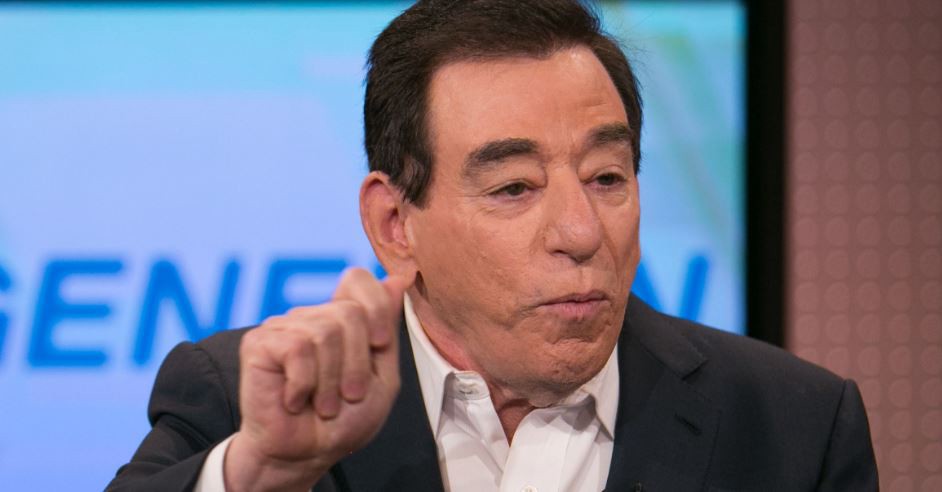 He is arguably one of the most influential figures in the biotechnology and pharmaceuticals industry having been listed as the number one 'molecular millionaire' by GEN magazine and the number one CEO by FiercePharma.
Leonard was born in 1953 in Queens, New York. His father was a World War II code-breaker and a sweater manufacturer. He went to Cornell University and graduated with a B.S and later University of Virginia where he graduated with a MD-PhD. It was there that he met future Nobel Laureate Alfred Gilman. He later joined the New York Hospital where he trained to be a neurologist.
He was impressed by Genentech, a biotechnology company that was one of the first to do state of the art research on different diseases. He noticed a gap in the nervous system diseases research and decided to get into the biotechnology business despite being advised to do otherwise by Alfred Gilman who wanted him to be an academic. He was able to raise 1 million dollars in seed funding from George Sing, a venture capitalist at Merrill Lynch. Knowing he could not run the company and do the research on his own, he recruited a young scientist called George Yancopoulos as his partner and together they started Regeneron Pharmaceuticals.
The first years were highly unsuccessful with fruitless efforts in recruiting doctors to do research who later chose to work in academia or larger companies. This was also coupled up with the failed drugs that were meant to treat obesity and Lou Gehrig's disease. After the trail of poor performance, Leonard changed their strategy and invited Roy Vagelos, former CEO of Merck & Company to be the chairman of the company.
Regeneron's first successful drug was Eylea which prevents age related blindness. The drug has since grossed over 5 billion dollars in sales since it was released to the market. It also propelled Leonard to the billionaire status. As of 1st January 2018, his net worth stands at 1.35 billion dollars placing him 1,468th on the billionaires list in the world.
Leonard is known to be fearless when it come to speaking out his mind. He has called out CEOs from other pharma companies during the annual Forbes Health Conference for business moves that may be considered controversial having criticized the executives from Allergen Inc. and Pfitzer Inc. He is also a great believer in research spearheading the massive research and development at Regeneron which reaches about 1.5 billion dollars annually.
Other than his massive wealth, he is also an advocate for proper and ethical practices in the pharma industry. He has called out other pharma companies on their recent strategy of hiking prices in a bid to make more profits. He believes companies should explain the worth of their drugs to patients as opposed to hiking prices. He also warned President Donald Trump on reducing medical funding meant for research stating that medical innovation and entrepreneurship was crucial.
With the massive research at Regeneron Pharmaceuticals, the 64 year old certified neurologist will surely lead the development of drugs and medicine that will make the world a better place.
---
You can track the Buy/Sell action of Leonard Schleifer on the US stock market at https://spiking.com/v/schleiferleonards.

You don't have to own a company to invest in the New York Stock Exchange or Nasdaq. You can invest privately! With Spiking by your side, you can keep track of the latest stock spiking on both bourses through your smartphone. Just download its FREE mobile app: for Android on Google Play, or for Apple on iTunes today. Don't forget to subscribe to the Spiking Weekly Letter as well to get noteworthy investing tidbits.
Photo credit:
https://www.regeneron.com/leadership
Sources:
https://www.forbes.com/sites/matthewherper/2014/02/25/regeneron-chief-leonard-schleifer-becomes-a-billionaire-after-25-year-search-for-new-drugs/#3be3a3425e23
https://www.fiercepharma.com/special-report/1-leonard-len-schleifer-regeneron
https://en.wikipedia.org/wiki/Regeneron
https://en.wikipedia.org/wiki/Leonard_Schleifer
https://www.bloomberg.com/news/articles/2017-11-30/patent-move-was-nuts-regeneron-ceo-tells-allergan-chief
https://www.genengnews.com/the-lists/top-10-molecular-millionaires/77900823
https://www.bizjournals.com/boston/news/2017/05/18/regeneron-ceo-in-boston-drug-pricing-could-be-the.html
https://www.cnbc.com/2017/11/27/leonard-s-schleifer-m-d-and-phd.html