Molecular Millionaire: George D. Yancopoulos of Regeneron Laboratories
As the biopharma industry continues to invest in and produce semi-synthesized pharmaceutical drugs to combat life threatening diseases…
As the biopharma industry continues to invest in and produce semi-synthesized pharmaceutical drugs to combat life threatening diseases, there are certain companies and investors making millions of dollars.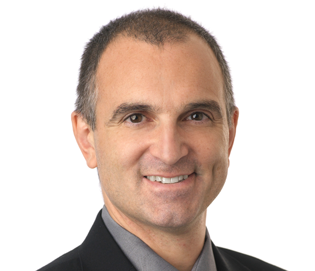 George D. Yancopoulos is chief scientific officer at Regeneron Pharmaceuticals, Inc. His portfolio specialises in topics such as how nerves regenerate, and how muscles connect to nerves.
In 2017 he was voted 4th in the Genetic Engineering and Biotechnology News' poll of the Top Ten Molecular Millionaires.
During the 1990's he was the eleventh most highly cited scientist on the planet. According to Forbes magazine, his financial stake in Regeneron has made him a billionaire.
This is mainly due to the fact that Yancopoulos has used to drive Regeneron ahead of its competitors, becoming more technologically advanced and spending less capital on new discoveries and treatments by working smarter and harder in the biopharma marketplace.
Instead of spending millions of dollars on acquisitions, Regeneron has relied heavily on its own independent research and development efforts to lead the way. These efforts have been spearheaded by Yancopoulos as he is their head scientist, and the driving force behind all their research and innovation.
A 2013 Forbes analysis stated that of publicly traded drug makers, those that had invented at least three treatments in the previous decade had spent an average of $4.3 billion on R and D. For Regeneron, that number stood at just $716 million, successfully producing six FDA approved treatments, including the amazing ophthalmic treatment Eylea. Since being founded in 1998, Regeneron has grown from strength to strength, becoming one of the worlds leading research and development companies in drugs for cholesterol treatment, blindness in the elderly, and certain types of cancer.
Today, the company has a revenue of $4.1 billion and continues to grow and expand as a leader in the biopharma field. One of Regeneron's most promising innovations is VelociSuite technologies, world class manufacturing operations. This is one of the largest human genetics sequencing efforts on the planet and rapid response technologies being used for global food.
Regeneron now employs over 5,500 people globally, 730 of which have a MD or PHD in pharmaceuticals. They have created 6 FDA approved medicines and boast over 29 years of scientific leadership for the greater good of millions of people and the medical industry as a whole. 100% of their drug candidates were invented and developed in-house, and 200,000 consenting individuals have been sequenced by the Regeneron Genetics Center.
In the beginning, investors wondered whether Regeneron was building a science project or shaping a real drug company. Twenty-Nine years later, with the development of their genomics based discovery centre, they are close to leading the world in the industry of biopharma and genetics.
Back in 2015, George Yancopoulos was quoted saying to Forbes magazine,
"We were a relatively small company, but we had the most powerful technology, and sometimes that's what really counts".
With conventional blockbuster' drugs continuing to expire, biopharmaceuticals provide enormous hope for the future of medicine and the curing and controlling of diseases across the globe. Biopharmaceuticals can be considered one of the most ground-breaking and sophisticated developments in modern science.
Hard working pioneers such as George Yancopoulos and his team at Regeneron Laboratories make these developments happen, improving countless lives.
---
You can track the Buy/Sell action of George Yancopoulos on the US stock market at https://spiking.com/v/yancopoulosgeorge.

You don't have to own a company to invest in the New York Stock Exchange or Nasdaq. You can invest privately! With Spiking by your side, you can keep track of the latest stock spiking on both bourses through your smartphone. Just download its FREE mobile app: for Android on Google Play, or for Apple on iTunes today. Don't forget to subscribe to the Spiking Weekly Letter as well to get noteworthy investing tidbits.
Photo credit:
http://giving.cumc.columbia.edu/2482/
Sources:
https://www.regeneron.com/leadership
https://www.fiercebiotech.com/special-report/george-yancopoulos-regeneron-1
https://www.healthcarepackaging.com/article/applications/healthcare/future-biopharmaceuticals-follow-money
https://www.forbes.com/sites/matthewherper/2015/07/28/regenerons-george-yancopoulos-becomes-pharmas-first-billionaire-rd-chief/#5e2f6d7a4d32
https://www.forbes.com/sites/matthewherper/2015/07/28/regenerons-george-yancopoulos-becomes-pharmas-first-billionaire-rd-chief/#5e2f6d7a4d32
https://www.regeneron.com/about
https://en.wikipedia.org/wiki/Regeneron