Meet Stock Market-Savvy Millennials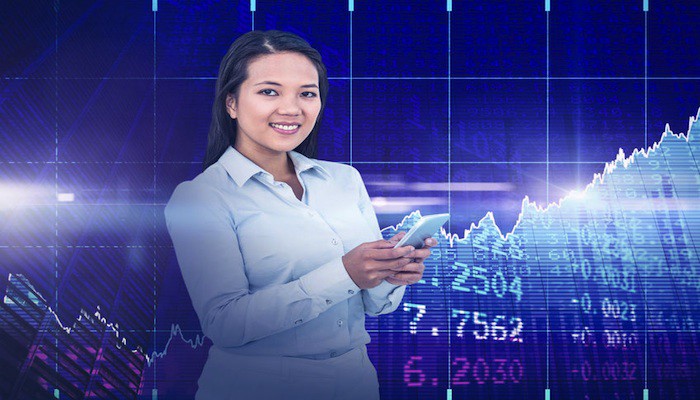 Buying or selling shares at the stock market isn't exactly the first thing that comes to mind when speaking of the current generation. Yet the number of millennials looking to the stock market to build up their savings continues to move up. The proliferation of trading apps and websites testifies to this upward trend, US News says, and when it comes to using technology, millennials have an obvious advantage.
In this post, Spiking gives an overview of the investment activity of investors born in the last century's last two decades — and what this means for the stock market overall.
Why Millennials Are (Or Aren't) Trading
Investors of the current generation place a premium on "having experiences", Bloomberg says. Millennials would much rather spend on experiences like trips to exotic locations, a night out with friends or going to a festival, and this is reflected in the way they invest in stocks.
Airlines, restaurant chains and other leisure and travel-related stocks have since picked up at the bourse. Bloomberg adds that millennials will soon be able to invest in exchange traded funds (ETFs) meant just for them, with these funds featuring shares from companies in the following industries:
social media
e-commerce
mobile technology
healthy living
lifestyle and leisure
the sharing economy
In Singapore, many young investors feel that knowing more about the stock market will push more members of their generation to trade. This is reflected by increasing membership in organisations like the National University of Singapore's Investment Society, which teaches students how to invest using fundamental or technical analyses.
CNBC described the case of one student who invested in dividend stocks to help pay his way through college without asking his parents for more money.
UBS Investor Watch does say, however, that millennials also seem to be hesitant about investing in the stock market, even though they certainly have to the money to do so. This could be because of their awareness of the risks that go hand-in-hand with trading.
CNBC also says millennials could be wary of the stock market after experiencing the likes of the dotcom bubble and the financial crises of Asia in 1997, and of the global economy as a whole in 2008.
How Millennials are Trading
An article posted on CNBC says the current generation was the first to experience stock market trading as a dominant cultural trend while growing up. This gives millennials a head start over previous generations, who probably only came to be familiar with trading stocks later in life.
Online brokerage firm, Scottrade conducted a survey which says that almost one-third of the annual household income of millennials comes from trading stocks (compared to older generations who derive just about a fifth of their incomes from trading). These young investors are trading options as well as looking into emerging economies.
Millennials are also given to making higher-risk stock market trades, looking for as-yet-unknown hot stocks, or the next hot industry. Schwab has a study which says millennials also seem to be particularly attracted to ETFs, which make up 41% of their portfolios.
International Business Times says more than 60% of young investors intend to put more of their money into ETFs. This is because ETFs, which trade all trading day long and keep investors apprised of the action, sync with the preferences of a generation used to getting real-time updates from apps.
How Millennials Are Using Tech to Trade
CNBC also says Benzinga, a blog site for news and analyses relevant to investors, has seen a 20% increase in millennials on their site. Stock market simulator, TradeHero says almost 3 million, or nearly 80% of all its users are millennials.
US News accounts for the general increase in young investors hitting the markets to trading apps. These apps put millennials in control of the trading process, as opposed to having to talk to financial advisors.
In a word, the myriad of online investment-related tools gives young investors fast access to information which provides an investment planning advantage.
The Scottrade survey likewise stated that social analyses carry more weight with millennials who are making investment decisions, as opposed to traditional methods like looking at a company's fundamentals and technical levels. While the role of social media as investment advisors is still quite new, there are signs indicating that it is a role that is becoming increasingly important.
Young investors are also likely to take the word of Robo-advisors, says International Business Times, instead of that of their human counterparts — even though (or perhaps even because) Robo advisors are "just" automated, investment management computer algorithms.
What This Means for the Market
As millennials continue to become active members of the investment community, the stock market will have to brace itself for inevitable change, as well as change itself.
CNBC also says that if millennials are investing money that they can't afford to lose, their coming to the stock market en masse could eventually mean trouble down the road. Relying as a whole on social media and sites like Benzinga for stock market research, millennials are likely to make more or less the same trading decisions, which could create a market bubble.
Markets, as well as the companies and apps that support them, need to gain the loyalty of young investors. This may not likely happen when their communications targeting millennials uses jargon like "behavioural finance", "short-term volatility" or "compounded annualised returns". The stock market has to appear relevant, or part of their daily lives.
CNBC adds that values-based, socially responsible or thematic investing could gain momentum among millennials. Young investors will want to invest in companies whose perceived values, such as environmental awareness or responsible corporate governance, line up with their own.
Young investors are also likely to learn more about trading and the stock market through games or gaming apps. The Singapore Exchange has recognised this trend, and is working with various companies to encourage financial awareness and education among the youth.
Spiking Keeps Millennial Investors Savvy
With its up-to-the-minute updates streaming straight from the SGX, Spiking is a millennial investor's best friend. Investors can keep track of every stock spiking on the mainboard, as well as the buying and selling activities of more than 8,000 sophisticated Singaporean investors.
Young investors can follow these investment superstars the way they would their favourite celebrities on social media, as Spiking works just like "Facebook for the stock market". They can even form private discussion groups and support or share with their investor-friends. To find out more about how Spiking syncs with the millennial investment lifestyle, visit the Spiking app homepage today.