Joseph Edelman of Perceptive Advisors made $300 million
Up until 2015, Joseph Eric Edelman was not exactly a household name in the hedge fund world.
Up until 2015, Joseph Eric Edelman was not exactly a household name in the hedge fund world.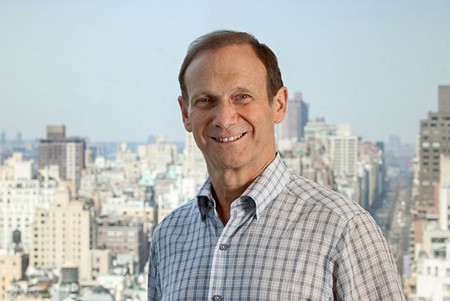 Joseph Edelman, popularly known as Joe, was one of the few investment managers who raked in hundreds of millions that year; $300 million to be precise. The staggering number saw him ranked among the top performing managers of 2015.
To put that into perspective, the average hedge fund made a loss in that year. A sharp dip in energy prices, combined with market volatility, made it practically impossible for funds to outperform stock markets. That prompted investors to choose stocks over hedge funds. But it didn't prevent Joseph Edelman and his fund, Perceptive Life Sciences Fund, from making profits.
That was perhaps a perfect culmination to the over 16 years of work that Josehph Edelman had put in developing his hedge fund firm (called Perceptive Advisors). Today, he boasts of an outstanding track record build by investing in biotechnology stocks. His fund has returned well over 20% in each of the past four years, save for 2016 when biotech stocks generally performed extremely poorly.
Entry into Investment
Joseph Edelman founded Perceptive Advisors, LLC in 1999. He is the company's CEO and portfolio manager. His resolve to invest in biotechnology is deeply rooted in his early life. His father, Isidore Edelman (popularly known as Izzy), was a famed scientist and professor emeritus of molecular biophysics and biochemistry at Columbia University. Joseph Edelman started working in his father's lab at a tender age of 13. The elder Edelman would later start a biotech company which he eventually sold. Even so, it was enough to generate interest and kick start Joseph Edelman's career in biotechnology.
He started his career in 1987 as a biotechnology analyst on Wall Street. He worked for Labe, Simpson & Company until 1990 when he joined Prudential Securities where he worked as a senior biotech analyst. Four years later (1994) he moved to Paramount Capital Asset Management and became the manager of The Aries Funds until 1998.
Apart from running his company, Joseph Edelman is also a director at Xontogency LLC. He holds an MBA in marketing from New York University as well as a BA (magna cum laude) in Psychology from the University of California, San Diego.
Perceptive Advisors
Joseph Edelman's company, Perceptive Advisors is based in New York. It trades through its fund, Perceptive Life Sciences Fund. The hedge fund was a success story from the word go. In its first year (1999), it returned 129%. The value increased to 155% in 2000 before reducing to 39% in 2001. The fund then lost 10% in 2002 before bouncing back with a 53% gain the following year.
More recently, Perceptive Advisors has returned over 20% in the last four years, save for 2016 when it only gained 3.8%. That was still quite impressive considering almost every other hedge fund recorded losses following an impressive performance of the stock market. 2015 saw Joseph Edelman's fund soar a whopping 52%. That same year Perceptive Advisors was ranked among the top five best performing hedge funds. Additionally, Joseph Edelman appeared in the top 10 list of the best performing hedge fund managers for the first time.
Today, Perceptive Advisors has over $3 billion assets under management (as of October 2017). That value will only increase considering how well biotech funds and companies have been performing in the recent times. It is safe to say Joseph Edelman, Perceptive Advisors and Perceptive Life Sciences Fund are set to bring even bigger returns in the coming years.
---
You can track the Buy/Sell action of Joseph Edelman on the US stock market at https://spiking.com/v/edelmanjoseph.

You don't have to own a company to invest in the New York Stock Exchange or Nasdaq. You can invest privately! With Spiking by your side, you can keep track of the latest stock spiking on both bourses through your smartphone. Just download its FREE mobile app: for Android on Google Play, or for Apple on iTunes today. Don't forget to subscribe to the Spiking Weekly Letter as well to get noteworthy investing tidbits.
Photo credit: 
http://ucsdnews.ucsd.edu/feature/uc_san_diego_alumnus_joseph_edelman_pledges_400000_to_help_students_facing