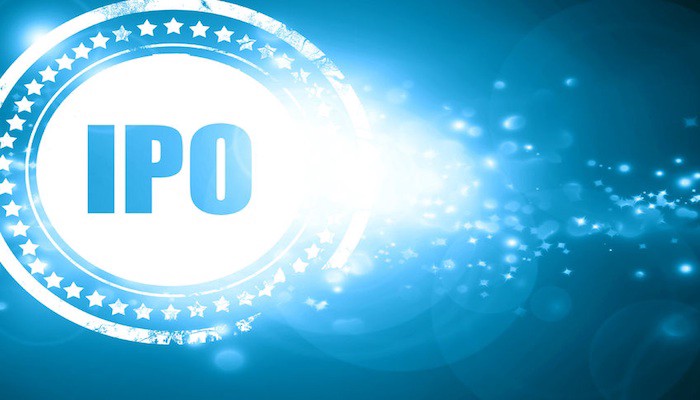 A company that decides to go public is kind of like a new superhero movie. There's the build-up, the hype — people everywhere start to talk about it, more so if it's a popular hero who's been around for decades. Entire years can go into preparing such a film, and by the time opening day comes, lines form around the block en route to the theatre.
A company's initial public offering or IPO is able to create the same excitement, if not more. This is particularly so when reckoned in terms of the billions of dollars in revenue, sometimes generated in a single day.
Top 10 Biggest Ever IPO's
How Stuff Works gives us a rundown of the world's 10 biggest ever IPO's in terms of one-day revenue.
1. At the top of the list is the Agricultural Bank of China (ABC), whose IPO in 2010 made USD19.2 billion. Skyrocketing from its humble origins as a provincial farmers' bank past the likes of Citigroup and Goldman Sachs, ABC was worth some USD128 billion at the close of the trading day.
2. The Industrial and Commercial Bank of China (ICBC) comes in at a close second, raking in USD19.1 billion during its IPO in Hong Kong and Shanghai in 2006. ICBC's market cap was USD140 billion, making it the world's fifth biggest bank.
3. Japan's NTT Mobile Communications rounds off the top three, its 1998 IPO bringing in a total of USD18.4 billion in a single day. It is interesting to note that the 1986 IPO of its parent company, Nippon Telegraph and Telephone, also made an impressive USD13 billion.
4. Since the release of the first Visa card in 1977, investors couldn't wait to get a hold of Visa shares. As soon as it went public in 2008 on the New York Stock Exchange (NYSE), Visa raised a total of USD17.9 billion, which made it, at the time, the biggest IPO in the United States.
5. Italian energy company, Enel SpA, is Europe's second largest energy company as well as the world's fifth biggest IPO. After going public in 1999, Enel SpA sold 3.8 billion shares and made USD16.58 billion, which was one-tenth of the value of the Milan-30 business index.
6. General Motors may have filed for bankruptcy in 2009, but that didn't stop it from bringing in USD15.8 billion the following year, during what was the second-largest IPO in the US. GM had been up and running again following a USD30 billion-loan from the US Treasury Department, and investors had been raring to get a piece of it ever since.
7. Germany's Deutsche Telekom AG made Europe's largest IPO when it sold 713 million shares in 1996. The same company that produced the T-Mobile was able to produce USD12.48 billion by trading's day end.
8. Former state-owned bank, Bank of China (BOC) made its debut on the Hong Kong market in 2006. In just one day of selling its shares, BOC made more than USD9.7 billion, with the total earnings from its IPO amounting to USD11.1 billion.
9. Investors had mixed feelings about the IPO of Russia's OAO Rosneft, owing to the formerly state-owned oil company's having been put together out of seized assets from private businesses. Even so, other investors in Moscow and London snapped up the company's shares during its 2006 IPO, and OAO Rosneft made USD10.65 billion.
10. The mobile division of US telecom giant, AT&T, AT&T Wireless completes the top 10 with its IPO in 2000. Having made USD10.62 billion, the company held the record for the biggest IPO in US history until Visa made its own.
Other IPO's of Note
Referred to as the big bang of the internet era, Netscape's 1995 IPO was groundbreaking because the company was the first to successfully launch web-based, digital software on a large scale.
Facebook's IPO on the NYSE in 2012 raked in USD16 billion about as fast as one can "like" it — after selling 421.2 million shares at USD38 each, Facebook raised USD16 billion. This was the biggest tech IPO and third-biggest IPO overall in the US.
The Spring Street Brewing Company, makers of Wit Beer, was the first ever IPO to be made on the internet. This 1995 IPO sold 860,000 shares to 3,500 stockholders and raised USD1.6 million.
IPO action in Singapore
The Singapore Business Review reported that the five biggest IPO's for 2014 include
1. Accordia Golf Trust (SGD802 million)
2. Keppel DC Real Estate Investment Trust (REIT) (SGD512.9 million)
3. PACC Offshore Holdings (SGD404 million)
4. IREIT Global (SGD369 million)
5. Frasers Hospitality Trust (SGD385.6 million)
2015 was a tough year for IPO's on the Singapore Exchange, as Channel News Asia says a total of only 13 companies went public on the SGX. Only one of these, BHG REIT, debuted on the mainboard. BHG made SGD394.2 million with its IPO, making it the year's biggest on the bourse.
The other 12 IPO's for 2015 made their debut on the Catalist, the first of these being real estate management services company, LHN Group. Together, all 13 of the 2015 IPO's brought in a total of some SGD630 million — a far cry from the SGD3.5 billion generated by the 30 IPO's that were made on the SGX in 2014.
2016, however, seems to be off to a stronger start — Singapore Business Review says three IPO's made in this year's first quarter made a combined total of SGD41.5 million, compared to the zero IPO's made same time last year. These three companies are Secura Group (SGD28 million), Eindec Corporation (SGD7.5 million), and GS Holdings (SGD6 million).
Manulife Reit USD, Acromec and Anchor Resources likewise made their IPO on the SGX this year.
Find out which of more than 8,000 sophisticated investors in Singapore are putting stock into this year's IPO's with Spiking! Spiking puts the buying and selling activities of verified investors at one's fingertips in real-time. Discuss IPO's and other hot stocks with fellow investors by downloading the Spiking app from iTunes today!