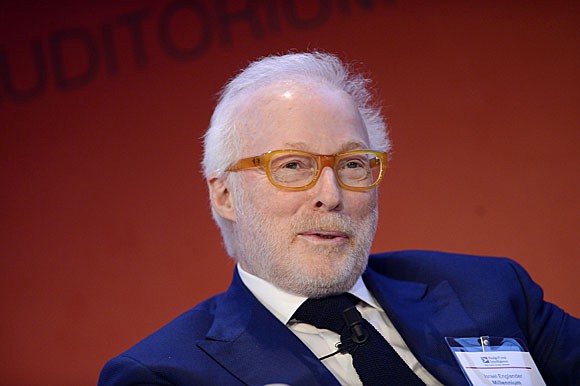 Israel "Izzy" Englander of Millennium Management made $1.15 billion
Israel (Izzy) Alexander Englander is one of the most famous Wall Street hedge fund managers. He is the chairman, Chief Executive Officer…
Israel (Izzy) Alexander Englander is one of the most famous Wall Street hedge fund managers. He is the chairman, Chief Executive Officer and founder of Millennium Management LLC. His hedge fund manages over $35 billion and Izzy himself as of 4th January 2018 has a net worth of $5.2 billion; making him the 303rd richest man on the planet. He is also a great philanthropist having donated millions of dollars to different institutions mainly to assist the Jewish community in New York.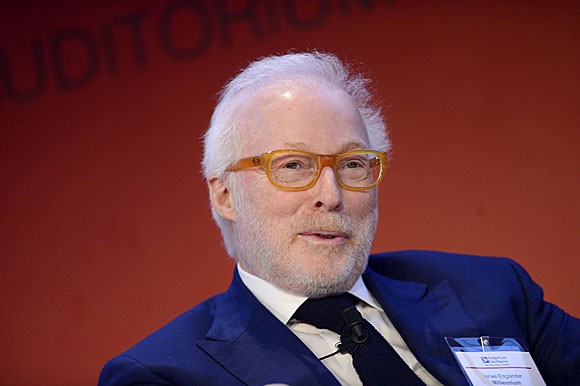 He was born in 1948, one year after his Jewish parents immigrated from Poland. His family had suffered a great toll during the holocaust with his father's entire family being killed. Raised in New York, Israel's passion for the stock markets began at a young age. While in college, he interned at Oppenheimer & Co. and at the New York Stock Exchange. He completed his undergraduate studies with a BS in Finance from New York University and started working at Kaufmann, Alsberg & Co.
Englander began his business career by starting a brokerage firm, I.A. Englander & Co, in 1977. Eight years later, he joined forces with John Mulheren Jr. and started Jamie Securities Co., an investment firm backed by the Belzberg family. Mulheren was involved in multiple cases against him which tarnished the firm's reputation and in 1988 Jamie Securities & Co. was dissolved.
Not a man to back down, Izzy partnered with Ronald Shear in 1989 and together they started Millennium Management LLC with an initial investment of $35 million. The first year was extremely tough leading to the exit of co-founder Ronald Shear. Using smart strategies, Israel grew the fund into the $35 billion funds under management enterprise it now is . Millennium Management makes over 2 million trades a day especially due to the large number of investment vehicles being used at the firm.
Englander is more of a businessman than an investor or trader.
He does not do the actual trading but has built up a team of over 1200 traders and 1100 supporting staff spread across 200 teams. He gives hefty bonuses to the managers who make great returns while on the other hand quickly lays off those who make losses. Due to his business strategy, Millennium hardly ever has negative returns with the worst performance being in 2008 where a 3% loss was recorded. This is remarkable considering most investment firms made huge losses in that year with some even going under.
Most recently, Englander has been involved in a series of court cases against his former head of bonds. MIchael Gelband was instrumental in the rapid growth witnessed at Millennium in the past decade or so and at some point was seen as the successor to Israel at Millennium. Gelband started his own investment firm and has been sourcing his staff from his former employer which Israel claims is against arbitration laws. The two Wall Street tycoons will face each other in a series of court cases to determine whether Gelband can legally build his team from his previous employer.
All in all, Israel is a great success story and an inspiration to many young and aspiring entrepreneurs. Millennium will undoubtedly be on an upward trajectory in the foreseeable future making Israel wealthier in the process. Hopefully, he will keep on donating resources to different charitable courses globally.
---
You can track the Portfolio of Millennium Management LLC on the US stock market at https://spiking.com/v/millenniummanag1.

You don't have to own a company to invest in the New York Stock Exchange or Nasdaq. You can invest privately! With Spiking by your side, you can keep track of the latest stock spiking on both bourses through your smartphone. Just download its FREE mobile app: for Android on Google Play, or for Apple on iTunes today. Don't forget to subscribe to the Spiking Weekly Letter as well to get noteworthy investing tidbits.
Photo credit:
http://matzav.com/izzy-englander-of-bobov-among-five-wealthiest-hedge-fund-managers-who-made-over-1-billion-in-2015/
Sources:
https://www.forbes.com/profile/israel-englander/
https://www.forbes.com/sites/nathanvardi/2017/10/25/billionaire-israel-englander-set-for-november-wall-street-battle-against-his-former-bond-chief/#68ed537b2bbe
https://en.wikipedia.org/wiki/Israel_Englander
https://www.bloomberg.com/research/stocks/private/person.asp?personId=27827816&privcapId=4534057
http://money.cnn.com/2016/05/10/investing/hedge-fund-managers-income/index.html