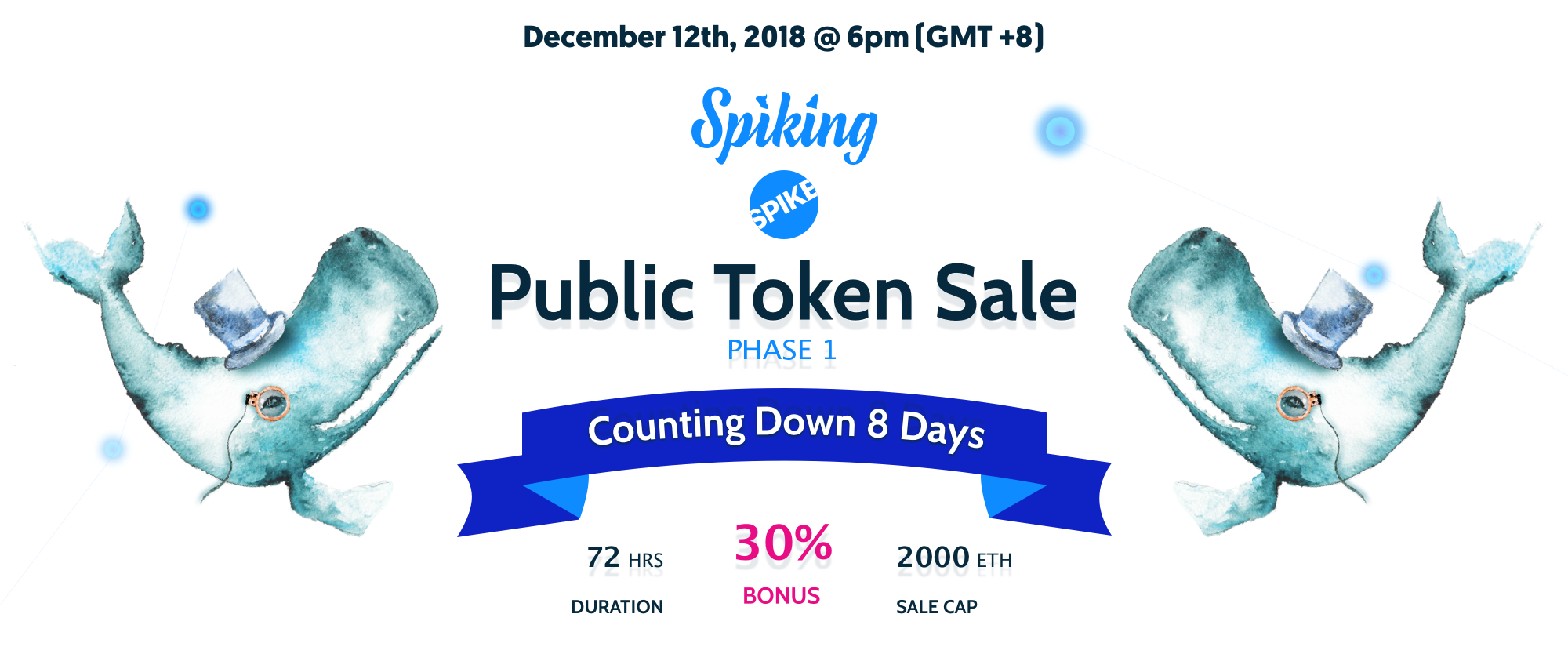 Introducing SPIKE Tokens for Public Sale
Spiking Initial Token Offering → Counting Down 8 Days
Spiking Initial Token Offering → Counting Down 8 Days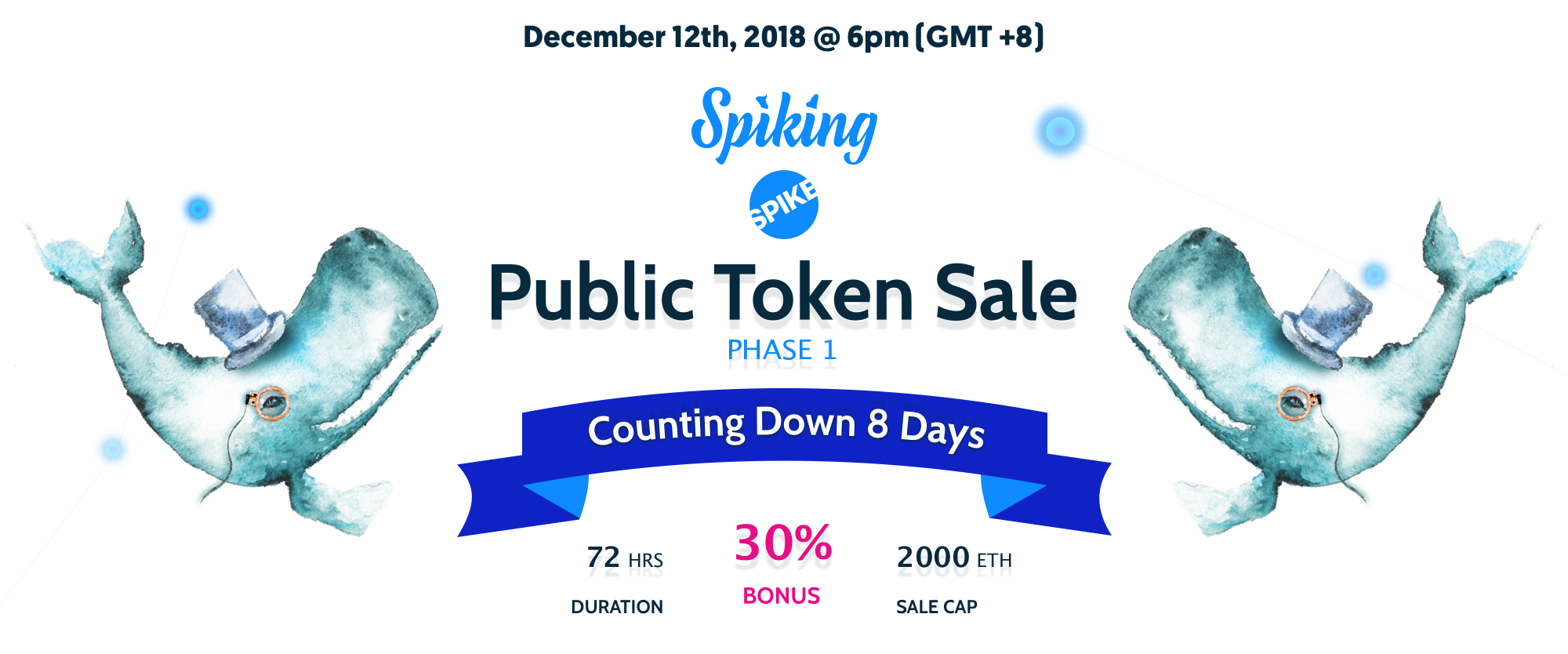 Hello,
Spiking helps you mirror the moves of cryptocurrency whales — and now we're giving you the opportunity to take advantage of our initial token offering (ITO)!
SPIKE tokens sold out during the private sale, showing the huge demand for these tokens, and they'll be available again for our ITO on December 12th. The first time these tokens are open to the public.
Get in before SPIKE hits its US$32.5M cap!
So you're ready to buy on December 12th, just complete these two steps:
1. Start your KYC (know your customer) process and become eligible to buy SPIKE tokens
2. Transfer ETH to your wallet for quick and easy purchasing
When the initial token offering goes live, there will be no time to lose. Take these 2 steps today!

We love Spiking your freedom.
Dr. Clemen Chiang 
The Spiking Team
---
In order to qualify for Phase 1, you must be a Spiking user who has been using our App in the past or recently. 
The information about this Phase 1 is as follows:
Who is eligible → Exclusive to Spiking users only
What is the bonus → 30%
Where to purchase → Spiking.io or Kryptono.exchange
When is Phase 1 → December 12th, 2018, at 6pm (GMT +8)
Duration of Phase 1 → 72 hours
Minimum → 0.3 ETH
Maximum → 100 ETH
Life-time PRO Membership → 50 ETH or more*
* Receive life-time PRO Access to Premium features of Spiking App when your total contribution reaches 50 ETH. Only 100 slots available.
For detailed instructions on how to participate in the public sale, please visit our Medium.
More information on Spiking ITO can be found at https://spiking.io
We're available 24/7 to answer all your questions at our Telegram Group.