How to reach the millennial investor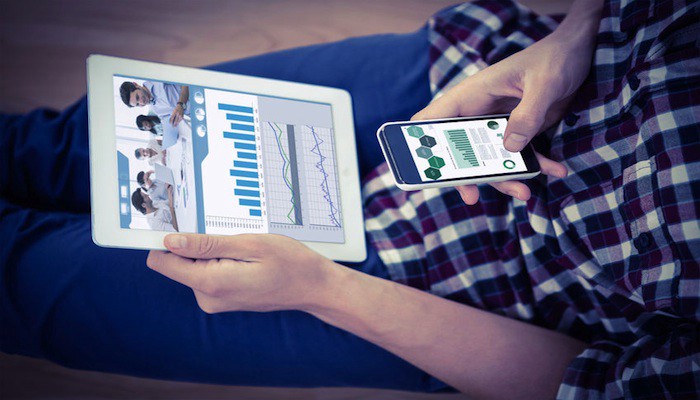 "If you want to catch a fish, you have to think like a fish." A particularly apt aphorism when it comes to brokerages that, recognising the ever-growing potential of the millennial market, are determined to tap it.
Millennials make up 22% of Singapore's total population — that's 1.2 million young people — but two out of three millennials have yet to start investing. The New Savvy even goes so far as to say that if millennials are a class of investor unto themselves, Singaporean millennial investors are an even rarer breed in terms of pursuing financial independence.
But how can brokerages convince these young investors that investing in shares can help them achieve that very independence? To win the investors of the current generation over, Spiking suggests a "4-T" solution: technology, trust, transitioning and tie-ups.
Millennial investors love their tech.
No surprise there, and there's more than enough evidence on the App Store to prove it. Where there's a void, the millennials themselves move to fill it, as evidenced by apps like Robinhood or FutureAdvisor.
Nerdwallet notes that online brokers continue to eat into the customer base of traditional brokers; in the US, for instance, almost twice as many retail investors have been using online brokers since 2008.
It goes without saying that a young investor would much rather turn to an online broker than a brick-and-mortar one — while we've discussed the reasons for this before, here's a quick recap of why millennials prefer to invest digitally:
Millennials are used to making online subscriptions.
They feel that technology enables them to reach their goals.
Online investment apps usually have low fees and little or no account minimums.
They love the "in-the-palm-of-your-hand", anytime convenience of smartphone apps.
Online tools give them more control over their investments.
Millennial investors have to be able to trust you.
Quoting Deloitte's 2016 millennial survey, The New Savvy's Anna V. Haotanto says that most millennials think businesses are just out to promote their own interests as opposed to providing any real service. Coupled with a general distrust of stock markets stemming from recent financial crises, young investors are wary of traditional brokers or financial advisors.
Millennials are more likely to ask family or friends for investment advice, or turn to social media, apps or webinars for financial information. They also place a lot of stock (no pun intended) in robo-advisors, robo-tools and other financial management apps powered by artificial intelligence.
Because all these robo's don't have feelings, don't complain or (more importantly for millennials) don't have to worry about getting a commission, they are far more likely to be trusted by millennials than their human counterparts.
It is worthwhile mentioning that earning the trust of millennial investors isn't synonymous with earning their loyalty. The Wall Street Journal says more than 30% of the millennials they surveyed said they were more loyal to brands that are up-to-date in terms of technology. This could mean that young investors might very well make a switch if they perceive their financial services provider as no longer up-to-date with tech trends.
Young investors are constantly on the lookout for the next big thing — the latest versions of the hottest apps that work best with the newest devices. As such, they are willing to try other online investment options even if they are perfectly satisfied with what they're using already (and more so, if they are not).
Make that transition to reach millennials.
While trading technology continues to take the world of millennial investing by storm, traditional, full-service brokers and other financial service companies have been far from idle. Fortune.com notes that they've taken steps to reach out to young investors.
Charles Schwab, for instance, which is a traditional broker founded back in the 1970's, has launched its own robo-advisor, Schwab Intelligent Portfolios. In a "if you can't beat 'em, join 'em" move, BlackRock, the world's biggest asset management firm, bought online investment platform, FutureAdvisor.
Online brokers themselves are continually innovating to stay on top of their game — Fidelity Investments, for instance, through its own Fidelity Labs, launched StockCity. Using 3D virtual reality, StockCity turns an investor's portfolio into a city made of buildings that breathe virtual life into otherwise bland stock details.
It is likewise interesting to note that young investors will eventually need — and be willing to pay for — advice from a real human broker. Fortune.com also quotes a managing director of online broker TD Ameritrade on the subject, pointing out that robo-advisors can only take an investor so far. Once that point has been reached, a traditional broker or financial service provider can step in — provided, of course, that it can meet millennial investors on their own ground.
Tying up with a fintech company is ideal for millennials.
Brokerages and other financial services companies that have yet to go digital, yet aspire to the service of the millennial market, would do well to tie up with a premier fintech company. A tie up would also be beneficial for brokerages that already have some form of online service, because of the constant need to innovate and keep up to date.
As the very name suggests, "fintech" represents that happy union between the world of finance with the latest in technology. Companies that have devoted themselves to staying abreast of developments in this field are best placed to help the financial services community to focus on what it does best.
Spiking is one of the newest and most celebrated fintech companies to come out of one of the world's most respected financial hubs. Its particular suite of services has much to entice millennial investors, who are continually looking for ways to boost their investment capabilities.
Millennials will receive real-time updates on the buying and selling activities of more than 8,000 sophisticated Singaporean investors.
They can keep track of every stock spiking on the SGX mainboard.
They can follow their favourite celebrity investors as they would on social media.
They can form private discussion groups with their peers to offer and receive support and advice.
Discover how your brokerage or financial services company can leverage Spiking's first-rate fintech to meet the needs of millennial investors. Visit the Spiking app homepage today!