How do you bag a ten-bagger?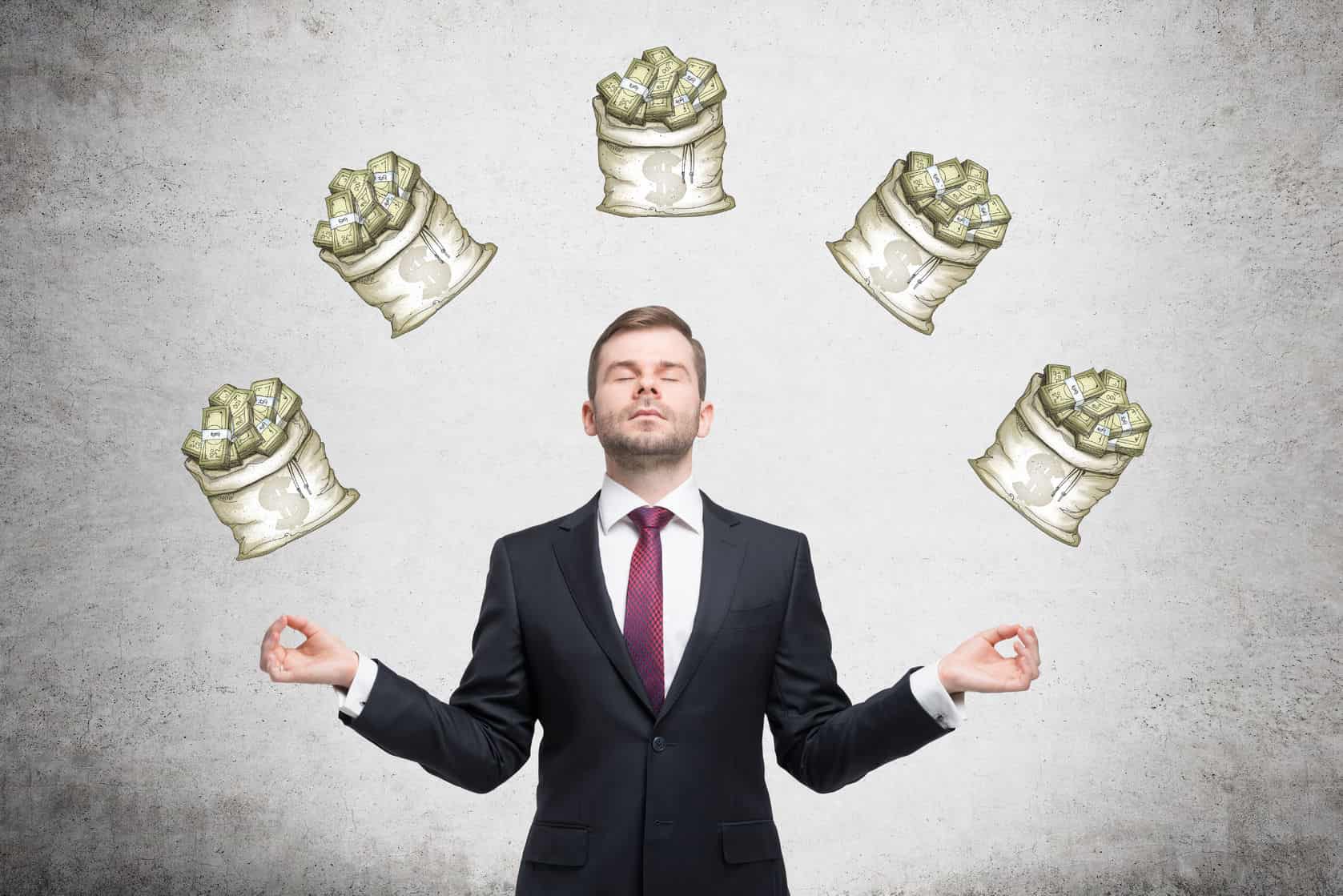 Stanley Lim Peir Shenq of Motley Fool shared a shortlist this month of three superstar stocks sourced from S&P Global Market Intelligence. It was a list of ten-baggers.
According to Motley Fool's Chong Ser Jing, "ten-bagger" is a term coined by investing stalwart, Peter Lynch, to refer to stocks whose prices have gone up 10 times. Award-winning Singaporean entrepreneur, Adam Khoo refers to stocks that have gone up 4-fold (400%), 5-fold (500%) and even 10-fold (1000%) as "multi-bagger stocks".
In this article, we give you a quick look at each of Mr Lim's three top performers, all of whom have produced 1000+% on the Singapore Exchange (SGX). We also take a slightly longer look at how stocks become ten baggers, and how you might be able to bag a ten-bagger or two for your own portfolio.
1. CWT Ltd (SGX: C14)
CWT is a leading logistics and supply chain provider, which was founded in Singapore in 1970. Over more than 45 years, CWT has grown to encompass a global network covering 200 ports and 1,500 inland destinations, serving local companies and multinationals with its 6,000-strong workforce.
Since listing on the SGX in 1993, CWT has enjoyed tremendous growth: between 2000 and 2015, the logistics giant's earnings grew from SGD4.7 million to SGD108.9 million, for a total return of 1883.32%.
2. Raffles Medical Group (RMG) (SGX: R01)
RMG has come a long way since its humble beginnings as a 2-clinic practice back in 1976. Now one of Asia's leading healthcare providers, RMG has medical facilities in 13 cities in Singapore, China, Japan, Vietnam and Cambodia. As a fully integrated healthcare organisation, RMG operates
a tertiary hospital
a family medicine and dental clinic network
insurance services
Japanese and Traditional Chinese Medicine clinics
a consumer healthcare division
Today, RMG has 2,500 professionals on its staff including 360 physicians serving more than 2 millions patients and 6,800 corporate clients.
Listed on the SGX since 1997, RMG's earnings have soared from SGD5.3 million in 2000 to SGD69.3 million in 2015, racking up a total return of 1729.33%.
3. Ho Bee Land (SGX: H13)
Starting out as a property development business in 1987, Singapore-based Ho Bee Land is now a global real estate conglomerate which also operates in Australia, China, the United States and the United Kingdom. Focusing on premium residential, commercial and high-tech industrial development projects, Ho Bee Land's portfolio includes
luxury residences in Sentosa Cove
investment properties in The Metropolis
1 St Martin's Le Grand, London
Rose Court, London
60 St Martin's Lane, London
Ho Bee Land was listed on the SGX Mainboard in 1999, and has since seen its value skyrocket alongside CWT and RMG from SGD248 million to SGD 2.8 billion, for a total return of 1060.83%
How did those companies do it?
While every company wishes on a ten-bagger star, not every company wakes up the next day to a 1000+% return. The answer Mr Lim offers to the mystery of how it's done, however, is far from magical — these companies simply stuck to what they did best for the past 16 years.
True, they may not have been in what might be considered "more exciting" industries (like anything to do with technology or the internet, perhaps), but the numbers speak for themselves. CWT, RMG and Ho Bee Land did not have to diversify or venture into alternative businesses in order to perform brilliantly at the SGX for the long term.
Four More Multi-Baggers
In case you're tempted to think Mr Lim's ten-bagger triumvirate were some sort of triple fluke, Mr Chong took a look at four other stocks on Motley Fool in 2013. Over a ten-year period, these four managed to become 11-, 15-, 18- and even 20-baggers:
1. Boustead Singapore (SGX: F9D) has grown since 1828 as an infrastructure-related engineering services and geo-spatial technology group with projects in 84 countries across the globe. The company has been recognised as one of the 200 best publicly listed corporations under USD1billion in revenue, and is listed on the MSCI Global Small Cap Index for Singapore, as well as the FTSE ST Small Cap Index. Boustead has a return of 2780%.
2. Super Group (SGX: S10) is a 3-in-1 instant beverage pioneer that started out in the 1980s. Since listing on the SGX in the early '90s, it has gone from strength to strength — receiving pioneer status for its cereal flake production line, acquiring established Straits Asian coffee brand Owl International, partnering with multinational food conglomerates, and building production facilities in China and Malaysia. Now as a world-class food and beverage manufacturer, Super Group has a return of 1820%.
3. Jardine Strategic Holdings (SGX: J37) has its principal interests in a variety of industries, as can be seen in Jardine Matheson, Hongkong Land, Dairy Farm, Mandarin Oriental, Jardine Cycle & Carriage and Astra International. It has also has a minority interest in the Zhongsheng Group, one of China's leading motor dealership groups. As a publicly listed holding company, Jardine Strategic Holdings has a return of 1550%.
4. Jardine Matheson Holdings (SGX: J36) was founded in China in 1832, and has 440,000 people working in a highly diversified range of businesses across Greater China and Southeast Asia:
motor vehicles and transport services
property investment and development, and home furnishing
food retailing, restaurants and luxury hotels
engineering and construction, and heavy equipment
insurance broking and financial services
mining and agribusiness
Jardine Matheson has a return of 1117%.
How did the investors who bought the shares of these companies do it?
This time, instead of taking a look at how these companies managed to make multi-bagger status, we'll take a look at how the people who bought shares of these companies, managed to profit from them when they did.
Mr Chong's explanation behind what appears to be either foresight or great good luck on part of these investors, is just as prosaic as Mr Lim's — they simply bought those shares and hung on to them, no matter what.
In practise, this was easier said than done — particularly during the 2007 Global Financial Crisis. It's interesting to note how that crisis and the other negative headlines of the day failed to make a dent in these four multi-baggers' returns.
Playing the Waiting Game
On the contrary, Mr Chong pointed out that from 2003 onward, the earnings of Boustead, Super Group and the two Jardines managed a steady upward climb. Basic investment logic will tell you that as the earnings rise, so should the dividends.
Super Group's shares, for instance, fell from SGD1.14 in May 2008 to SGD0.330 in March 2009. Anyone who might have sold their Super Group shares at the time, must now be facepalming themselves at the 1060% gain they could have made with Super Group's current price of SGD3.85.
When crises like the big global bummer of 2007 hit, the thing to keep an eye on would be the fundamentals of the companies you've invested in. If these fundamentals remain strong in spite of a market slide (as it did up to 2009), an investor would do well to grab hold of his shares and hang on, instead of letting go and getting carried off by the current.
Finding Winners and Winning the Game
We now wrap things up with a look back at Mr Khoo, who has his own thoughts about finding multi-bagger stocks to invest in. This self-made millionaire says multi-baggers are found not among the tried-and-tested, but among the small and up-and-coming. To be able to make those multi-returns, an investor has know how to choose the right small capitalisation or small cap stocks before they turn into the next big thing.
But our last word comes from another of Mr Chong's Motley Fool articles, where he again maintains that bagging a ten- or a multi-bagger is not solely about finding the right companies to invest in. It's about being able to stand your ground and hold on to the shares you believe in, even in the face of volatility and other stock market storms.
Find out which multi- and ten-bagger stocks are being traded by more than 8,000 of Singapore's sophisticated investors with Spiking! With up-to-the-minute updates on who is buying which shares and when, Spiking gives you the chance to jump in on the action as it happens. To move in on multi-bagger action on the Singapore Exchange, download the Spiking app on iTunes today!