Hot Investment Profile: Yanlord Land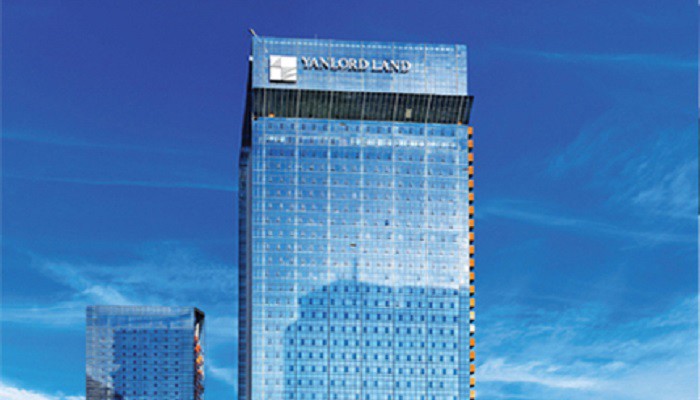 SGX Stock Code: Z25 / Stock Price: 1.395
Synonymous with quality in China's property development industry, Yanlord Land Group Limited was one of last week's top five gainers on the Singapore Exchange. Known for its large-scale, multi-phase luxury projects in 10 major cities across China, Yanlord is based in Singapore and has been listed on the Mainboard since 2006. Use the Spiking app to track this week's top gainers on the SGX.
Company Snapshot
Yanlord has projects in Shanghai, Nanjing, Suzhou, Chengdu, Guiyang, Tianjin, Zhuhai, Shenzhen, Sanya and Tangshan. Its property development business segment focuses on high-end apartment complexes and villas, as well as commercial properties such as offices, serviced apartments and malls. These properties include Yanlord Riverside Gardens, Yanlord G53 Tower, Yanlord Peninsula, and the company's latest project, the Yanlord Landmark.
 
The company's investment segment also retains somes of its commercial properties for sale and lease. Yanlord is likewise engaged in property management for its own projects, providing security, building and equipment maintenance, and childcare, as well as organises community functions.
 
Yanlord has won several awards both in Singapore and in China, including the Most Transparent Company Award — Foreign Listed Company (Runners-up) from the Securities Investors Association Singapore. It has also received the Luban Award or National Award for Civil Engineering, and the Golden Award for Quality Housing in Shanghai. The company has also been ranked among China's Top 10 Foreign-owned Real Estate Developers by Brand Value.
Stock Analysis
Bloomberg reports a 39.30% YTD return for Yanlord, with a one-year return of 35.73%.
Yanlord has a dividend-indicated gross yield of 1.10%, with earnings per share at RMB0.96.
Use the Spiking app to discuss the performance of Yanlord and other SGX stocks with your fellow investors today.
Latest Developments
· The Singapore Business Review reported in September that Yanlord unveiled its 100% acquisition of Zhongshan Renyuan Investment.
 
· The Singapore Business Review also reported last August that Yanlord's net profit soared 213.1% to SGD118.6 million in the first half of 2016.
 
· Last June, The Business Times reported Yanlord entering into a cooperative agreement with China Merchants Property Development and the Poly Real Estate Group to develop a 170,000-square metre site in Nanjing. (Spiking featured China Merchants Holdings in a previous post: https://spiking.com/blog/investmt-profile-china-merch-hldngs/)
 
· Moody's Investors Service reported last March that Yanlord's credit profile improved because of its strong sales execution, prudent spending and prudent debt management.
 
Discover who among more than 11,000 blue whale investors at the SGX are significant shareholders of Yanlord Land Group Limited, and which stock spiking is making waves at the Exchange today. Download the Spiking app from iTunes or Google Play and earn your Pioneer Member badge, which is available for a limited time only. Visit the Spiking app homepage now.
 
 
Photo credit: http://www.beiasiaawards.com/yanlord
Sources:
http://www.bloomberg.com/quote/YLLG:SP
http://www.beiasiaawards.com/yanlord
https://sg.finance.yahoo.com/q/pr?s=Z25.SI
http://www.yanlordland.com/en/index.asp
http://www.reuters.com/finance/stocks/companyProfile?rpc=66&symbol=YNLG.SI
http://www.straitstimes.com/business/economy/company-briefs-yanlord-land-group
http://sbr.com.sg/commercial-property/news/yanlord-inks-13m-deal-cr-land
http://sbr.com.sg/residential-property/news/yanlord%E2%80%99s-net-profit-soar-2131-1186m
http://www.businesstimes.com.sg/companies-markets/yanlord-to-develop-nanjing-site-with-china-merchants-property-poly-real-estate
https://www.moodys.com/research/Moodys-Yanlord-Land-Groups-credit-profile-improves-after-strong-operating--PR_345129