Hot Investment Profile: SMRT Corporation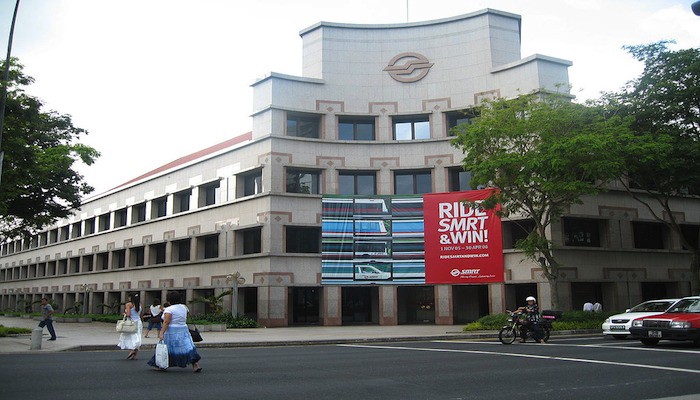 SGX Stock Code: S53 / Stock Price: 1.645
One of Singapore's leading public transport operators, SMRT Corporation was one of last week's top five gainers and value-traded stocks on the Singapore Exchange. Vying for leadership of the country's public transport sector alongside ComfortDelGro (which Spiking profiled in a previous post), SMRT offers rail, bus and taxi services, as well as commercial and advertising space within its transport networks.
Company Snapshot
SMRT was incorporated and listed on the SGX in 2000. The company has a yearly turnover of about SGD1.1 billion, and has total assets amounting to over SGD2.5 billion. SMRT's Public Transport and Non-Public Transport divisions drive its performance.
1. Public Transport. The company's SMRT Trains runs Singapore's mass rapid transit system or MRT, which moves over 2.1 million passengers a day. Its North-South, East-West and Circle Lines cover a total of 129.8km and have 85 stations between them.
The country's light rapid transit system or LRT is under the management of SMRT Light Rail, which also oversees some 7.8km of raised guideways spanning 14 stations. SMRT Buses transported 368.3million passengers in 2015 with its fleet of 1,200 buses operating out of five interchanges.
2. Non-Public Transport. The company's SMRT Taxis has been operating 3,500 sedan, multi-purpose and luxury taxis for more than 20 years. Its Bus-Plus Services has 80 buses for corporate and commercial bus chartering services.
SMRT's business in this division also includes project consultancy as well as engineering, maintenance and repair for servicing its own and other vehicles. The company likewise offers media spaces as well as advertising and commercial spaces within its transport network. The company also has an accredited educational facility for training individuals, transport operators and public and private institutions.
SMRT also has subsidiaries in the Cayman Islands, Hong Kong and the Middle East.
As a multi-awarded company, SMRT's most recent accolades include the 2016 Global Alliance Award, being named a Local Hero Brand by the 2016 Brands Digital Excellence Awards, and the Internal Audit Excellence Award at the 16th SIAS Investors' Choice Awards in 2015.
Stock Analysis
Bloomberg reports a 9.30% YTD return for SMRT, with a one-year return of 17.25%.
SMRT has a dividend-indicated gross yield of 2.43%, with earnings per share at SGD0.072.
Latest Developments
Last week, Channel News Asia reported SMRT shares jumping after Temasek's buyout offer of SGD1.68 per share.
In the middle of this month, Bloomberg reported SMRT transferring SGD991 million in rail, signal and other assets to the national transport regulator.
The Straits Times reported at about the same time that the Singapore government was planning to announce a new structure based on an asset-light strategy for SMRT.
Photo credit: By Terence (Terence Ong). (Own work.) [GFDL (http://www.gnu.org/copyleft/fdl.html), CC-BY-SA-3.0 (http://creativecommons.org/licenses/by-sa/3.0/) or CC BY 2.5 (http://creativecommons.org/licenses/by/2.5)], via Wikimedia Commons