Hot Investment Profile: Singtel Group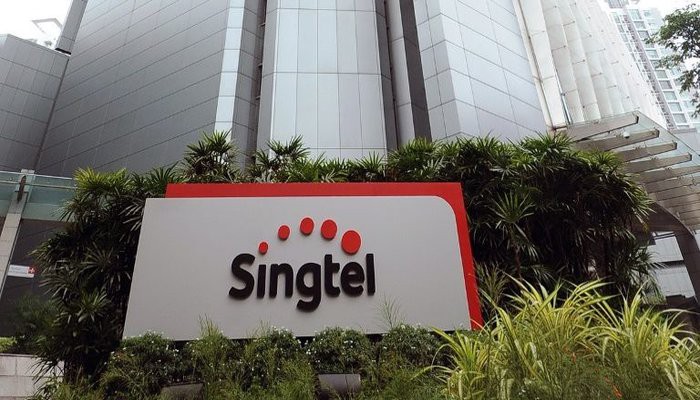 SGX Stock Code: Z74 / Stock Price: 3.950
The largest telecommunications company in Southeast Asia, the Singtel Group was one of last week's top value-traded stocks on the Singapore Exchange. A top five mainstay at the SGX, Singtel is one of the Exchange's largest listed companies in terms of market capitalisation. It was also the largest listed company in Southeast Asia in terms of market capitalisation as of December 2015. Check out this week's top-value trades at the SGX with the Spiking app today.
Company Snapshot
Singtel has over 130 years of operating experience as one of Singapore's main communications networks. The Group provides telecom, infocomm technology (ICT) and satellite and pay television services for more than half a billion mobile subscribers and over 2 billion customers all over Asia and Africa.
Singtel's three main business segments are
1. Group Consumer, which provides communications, infotainment and technology for individuals and small businesses
2. Group Enterprise, which provides ICT solutions for the public and private sector
3. Group Digital Life, which handles digital marketing and data analytics
The Group has a 23,000-strong workforce in offices across the Asia Pacific, the United States and Europe. Together with its associates, Singtel serves a total of more than 600 million mobile subscribers worldwide.
Singtel has an Australian subsidiary, Optus, and has also invested in major telecom companies across the region:
· Bharti Airtel (India, South Asia and Africa)
· Telkomsel (Indonesia)
· Globe Telecom (the Philippines)
· Advanced Info Service (Thailand)
Stock Analysis
Bloomberg reports a 7.63% YTD return for Singtel, with a one-year return of 11.61%.
Singtel has a dividend-indicated gross yield of 4.43%, with earnings per share at SGD0.243.
The Spiking app's chat function lets you discuss the performance of Singtel and other top stocks with your investor-friends.
Latest Developments
· Just last week, The Business Times reported that Singtel awarded a SGD7.9 million security services contract to Secura Group's subsidiary, Soverus.
 
· Bloomberg reported last month that Singtel plans to invest in Thailand's Intouch Holdings and raise its stake in India's Bharti Telecom.
 
· Bloomberg also reported last month that Temasek Holdings is in discussions with Singtel over the sale of of Temasek's stake in Thailand's Intouch Holdings.
 
· Last May, the Wall Street Journal reported Singtel was in early discussions with investment banks for a potential initial public offering of NetLink Trust, its high-speed broadband unit.
 
Discover who among over 11,000 blue whale investors are buying and selling Singtel shares, and find out which stock spiking is making waves at the Singapore Exchange. Download the Spiking app from iTunes or Google Play today, and earn your Pioneer Member badge, which is available for a limited time only. Visit the Spiking app homepage now.
 
Photo credit: http://www.vir.com.vn/stores/news_dataimages/hung/012015/28/10/singtel-2015-building.jpg
Sources:
http://www1.singtel.com/about-us/company-profile.html
http://www.bloomberg.com/quote/ST:SP
http://www.reuters.com/finance/stocks/companyProfile?symbol=STEL.SI
http://www.wsj.com/articles/singtel-to-buy-stakes-in-thailand-india-telecom-firms-for-1-8-billion-1471478351
http://asia.nikkei.com/magazine/20151217-ASEAN-ECONOMIC-COMMUNITY-REALITY-CHECK/Business/Company-in-focus-Singtel-reaches-out-to-subscribers-across-the-region
http://www.businesstimes.com.sg/companies-markets/secura-unit-wins-s79m-security-services-contract-from-singtel
http://www.bloomberg.com/news/articles/2016-08-17/singtel-said-planning-2-billion-intouch-bharti-stake-purchases
http://www.bloomberg.com/news/articles/2016-08-16/temasek-said-to-be-in-talks-with-singtel-on-intouch-stake-sale-irxch5lg
http://www.wsj.com/articles/singtel-discusses-2-billion-potential-ipo-of-broadband-unit-1462963737