Hot Investment Profile: Singapore Airlines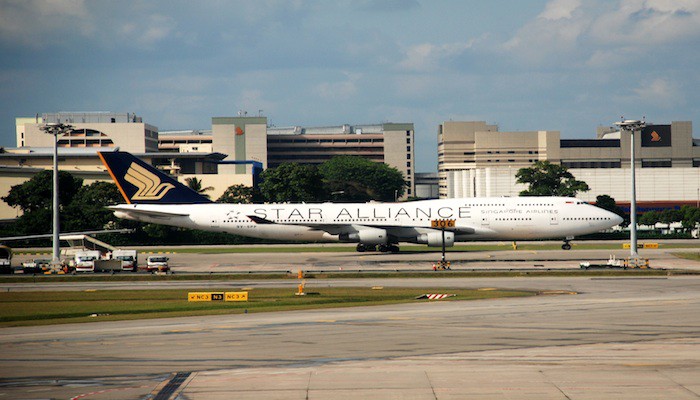 SGX Stock Code: C6L / Stock Price: 10.770
The national flag carrier and one of Fortune's most-admired companies in the world, Singapore Airlines (SIA) was one of last week's top five gainers on the Singapore Exchange. On top of being one of the world's leading airlines, SIA is also known for never having posted an annual loss. It is also the world's largest operator of Boeing 747–400s. To track this week's top gainers on the SGX, download the Spiking app now.
Company Snapshot
National Library Board author, Alvin Chua links SIA's earliest beginnings to those of Malayan Airways in the late 1930s. As the 1970s rolled round, what was once Malaysia-Singapore Airlines divided, with the new Singapore Airlines taking over the international routes it shared with Malaysia.
SIA went on to become the first Southeast Asian airline to buy jumbo jets, after ordering two Boeing 747–200s. By the 1990s, SIA had further strengthened its position by teaming up with Delta and Swiss Air, and making agreements with Lufthansa and Air Canada.
Today, Singapore Airlines and its subsidiaries transport passengers and cargo to more than 90 cities in over 40 countries across Asia, Europe, the Americas, Africa and the South West Pacific. Its operating fleet comprised 170 aircraft in 2015, including 162 passenger aircrafts and 8 freighters.
SIA is also engaged in the following airline-related services:
engineering services
air charters
tour wholesaling
pilot training
pilot recruitment
aircraft maintenance
airframe maintenance and component overhaul
aviation insurance
aircraft cabin equipment manufacturing
aircraft galley refurbishment
provision and marketing of cargo community systems
air cargo portal marketing and support
abacus computer systems marketing
Boeing and Airbus hydro mechanical equipment for Boeing and Airbus
Stock Analysis
Bloomberg reports a -3.93% YTD return for SIA, with a one-year return of 12.30%.
SIA has a dividend-indicated gross yield of 4.18%, with earnings per share at SGD0.829.
Use the Spiking app to discuss the performance of SIA and other SGX stocks with your fellow investors.
Latest Developments
The National reported in mid-August that SIA's low-cost carrier division aims to grow by increasing its non-stop flights to Europe.
At around the same time, Traveller reported SIA's Airbus A350 arrived at Melbourne Airport for the first time.
In July, Bloomberg reported SIA saying it faces tougher days ahead, even after a 181% increase in profits.
Bloomberg also reported in May that SIA is fighting to prevent travelers from switching to Emirates Airline, which offers on-board showers and other luxuries.
Find out who among more than 11,000 sophisticated SGX investors are buying and selling Singapore Airlines shares, and track the latest stock spiking at the Exchange. Visit the Spiking app homepage to find out how you can earn your Pioneer Member badge, available for a limited time only. Download the Spiking app now!
Photo credit: By Terence Ong — Own work, CC BY 2.5, https://commons.wikimedia.org/w/index.php?curid=1801602