Hot Investment Profile: M1 Limited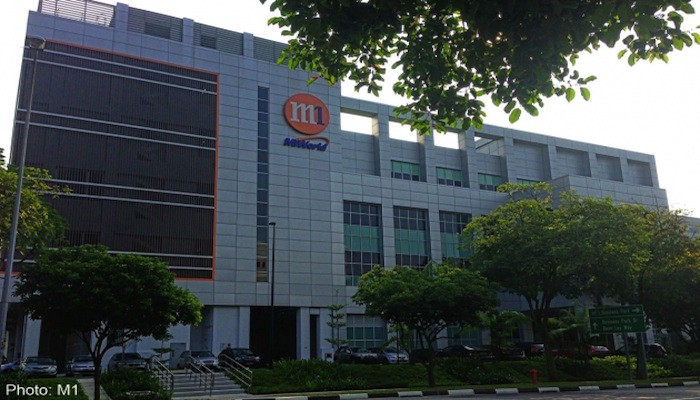 Stock Code: B2F / Stock Price: 2.580
One of Singapore's top telecommunications companies, M1 Limited was one of last week's top gainers on the Singapore Exchange. Formerly known as MobileOne Limited, the company has the distinction of being the first to provide 4G coverage for the entire city-state, alongside ultra-high speed fixed broadband and fixed voice services over its Next Generation Nationwide Broadband Network.
Company Snapshot
First opening shop in 1994, M1 began to offer commercial services such as pagers three years later. At present, the company offers voice, fixed and other services over its 4G and 3G High Speed Packet Access and 2G GSM networks. These networks enable download speeds of up to 300Mbps and upload speeds of up to 150Mbps.
M1 also offers international call services to both mobile and fixed-line customers, and trades wholesales voice minutes with other local and overseas service providers.
For fixed retail residential customers, M1 provides fibre broadband plans with speeds of up to 1Gbps, as well as fixed voice and other services.
M1's suite of services for fixed corporate customers includes:
connectivity with speeds of up to 10Gbps
managed and date centre services
cloud-based solutions
migration from legacy to fibre
M1 now serves more than 2 million retail and business customers, using its own distribution network of online and brick-and-mortar shops, dealers and a corporate sales force.
On top of its voice and non-voice mobile telecom services, M1 also offers mobile retail sales, telecom equipment and accessories, and after-sales support. The company likewise conducts mobile telecom research and development, and performs investment holding functions.
Stock Analysis
Bloomberg reports a -5.51% YTD return for M1, with a one-year return of -17.20%.
M1 has a dividend-indicated gross yield of 5.95%, with earnings per share of SGD0.187.
M1's major shareholders include Axiata Investments, Keppel Telecoms and SPH Multimedia.
Latest Developments
Use the Spiking app now and discover who's buying and selling M1 Limited shares on the SGX! Receive real-time updates on the top stock spiking as well as the activities of over 8,000 sophisticated Singaporean investors. Find out how by visiting the Spiking homepage today.
Photo credit: http://archive.datacenterdynamics.com/focus/archive/2014/11/m1-opens-new-singapore-data-center