Hot Investment Profile: Koda Limited
SGX Stock Code: BJZ / Stock Price: 0.530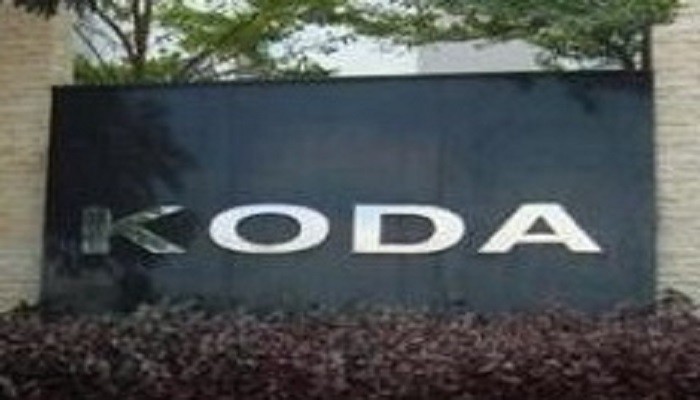 The pride of Singaporean furniture design, Koda Limited was one of last week's top five gainers on the Singapore Exchange. Founded in 1972 by Mr. Teng Kwee Koh, Koda is an original design manufacturer that exports its furniture lines to 50 countries all over the world. To track this week's top gainers on the SGX, download the Spiking app now.
 
Company Snapshot
A high-profile international lifestyle brand today, Koda started out as a woodcraft manufacturer that made jewellery boxes, speaker boxes and TV cabinets. Branching out into furniture production in 1980, the company now has several dining room, living room and other home furniture collections including:
· Asolo
· Cricket
· Crosston
· Trinity
· Vinigo
· Moli & Mora
· Stacey & Scandi
 
Koda's strength lies in its design capabilities and invests part of its sales revenue into research and development. The company has in-house designers as well as designers in the United States and Canada who are constantly innovating new products for its Chairs and Tables, Outdoor and Garden Furniture, Bedroom Furniture and Occasional and Other Furniture lines:
· wood, upholstered and metal chairs
· wood, veneered and metal dining tables
· cabinets
· coffee and console tables
· entertainment units
 
· bookcase and display units
· home office units
· sofas and armchairs
· beds and bedside tables
· dressers and chests of drawers
 
While based in Singapore, Koda has 11 production facilities in Malaysia, Vietnam and China, and a distribution network that reaches across the Asia Pacific, Europe, North and South America, the Middle East and Africa. The company likewise engages in interior decoration, marble inlay into wood production, fabrication and leather upholstery and timber merchandising.
 
Stock Analysis
Bloomberg reports a market cap of SGD14.454 million for Koda, which has a YTD return of 46.84%.
Koda has a dividend-indicated gross yield of 0.38%, with earnings per share at USD0.060.
Use the Spiking app to discuss the performance of Koda and other SGX stocks with your fellow investors.
 
Latest Developments
· ShareInvestor.com reported in June that Koda commenced its share buyback programme.
 
· The New Paper Online featured Koda in April, focusing on its furniture design and lifestyle division, Commune.
 
· Financial Times' income statement on Koda says the company had revenues fall by -9.55%, though its net income gained by SGD40,600,000.
 
Discover which blue whales out of over 11,000 sophisticated SGX investors are buying and selling Koda Limited shares, and keep tabs on every stock spiking on the Mainboard. Visit the Spiking app homepage to find out how you can earn your Pioneer Member badge, available for a limited time only. Download the Spiking app from iTunes or Google Play now!
Photo credit: http://www.np.edu.sg/soe/life/overseas/sip/oiap/Pages/20100205_oiap_mde_vietnam_kodaltd_.aspx