Hot Investment Profile: Keppel Corporation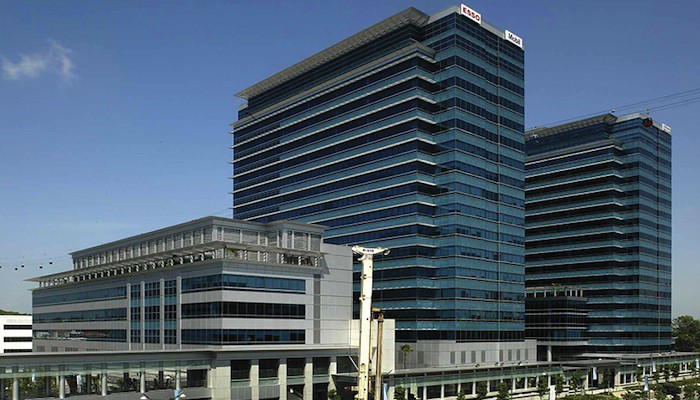 SGX Stock Code: BN4 / Stock Price: 5.330
One of Singapore's leading investment holding and management companies, Keppel Corporation was one of last week's top five value traded stocks on the the SGX. Coming a long way from its earliest incarnation as a ship repair yard, Keppel Corp now has an Offshore & Marine segment which is a world leader in offshore rig design and shipbuilding, and a property segment which is one of Singapore's biggest multinationals.
Company Snapshot
Committed to making deliveries that are high quality, on time, safe and within budget, Keppel Corporation has 40,000 "Keppelites" working in 30 countries worldwide in each of of its four business segments:
1. Keppel Offshore & Marine has 20 shipyards and offices across the globe. Its offshore division, Keppel FELS, designs and builds top-of-the-line mobile offshore rigs for any environment. Its marine component comprises Keppel Shipyard, an industry leader in vessel conversion, upgrading and repair; and Keppel Singmarine, a specialised shipbuilding unit.
2. Keppel Land is among Asia's foremost property companies known for its multi-awarded residential projects and commercial properties. Operating mainly in Singapore and China, it also has development work underway in Indonesia, Vietnam, the Philippines and Myanmar. Keppel Land has likewise begun to expand into the United States and the United Kingdom.
3. Keppel Infrastructure focuses on investing, owning and operating energy and infrastructure services through its subsidiaries:
Keppel Seghers
Keppel DHCS
Keppel Infrastructure Trust
Keppel Telecommunications & Transportation
Keppel DC REIT
On top of a power plant it operates in Singapore, Keppel Infrastructure has developed power plants in Brazil, China, the Philippines and Nicaragua.
4. Keppel Investments aims to provide maximum returns to shareholders by building up its main investments:
Kris Energy, an Asian oil and gas exploration company
k1 VEntures, an investment company engaged in transportation, education, oil and gas exploration and automotive retail
M1 Limited, one of Singapore's top communication services provider
Stock Analysis
Bloomberg reports a -18.13% YTD return for Keppel Corp, with a one-year return of -33.25%.
Keppel Corp has a dividend-indicated gross yield of 6.38%, with earnings per share at SGD0.758.
Latest Developments
Watch Keppel Corporation shares change hands together with the number one stock spiking on the SGX by using the Spiking app. Spiking's up-to-the-minute updates track the trading action of more than 8,000 top investors in Singapore — see how by visiting Spiking.com now!
Photo credit: http://www.keppelland.com/ar2010/OMR_SG_C3.asp