Hot Investment Profile: Japfa, Ltd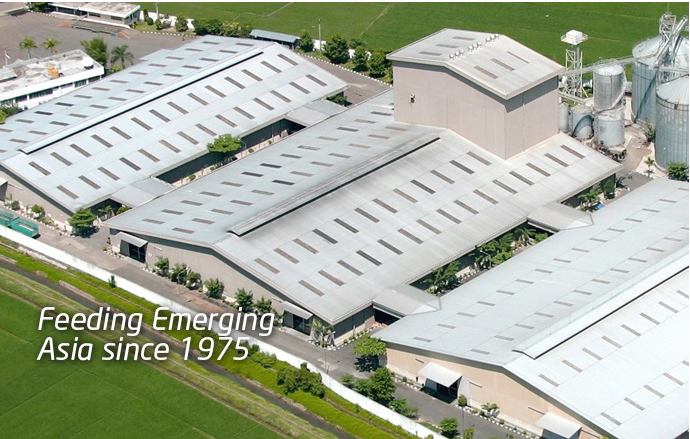 SGX Stock Code: UD2 / Stock Price: 0.74
"Dedicated to feeding emerging Asia", agricultural production company Japfa, Ltd was one of last week's top five gainers on the Singapore Exchange (SGX). With dairy, animal protein and consumer food production facilities in five countries, Japfa continues to grow while leveraging its expertise in livestock genetics, feed and farming technology, biosecurity and animal welfare.
Company Snapshot
For more than 40 years, Japfa has steadily expanded its operations from its headquarters in Singapore to serve the burgeoning economies of China, India, Indonesia, Myanmar and Vietnam. The company has a total workforce of more than 28,000-strong, and a network of advanced farming, processing and distribution facilities.
Japfa follows a three-tiered business model while operating in three main business segments. The former is spread across an entire value chain from up to downstream, covering feed and breeding, milking and fattening, and processing and distribution. The latter, on the other hand, involves the following product and services:
Dairy. Japfa's Greenfields brand has come to represent premium raw milk and dairy produced at its facilities in China and Indonesia, where the company is recognised as a leading dairy company.
Animal Protein. Japfa's upstream operations manufacture more than 3.5 million tons of animal feed. The company is the second largest producer of poultry feed and day-old-chicks. Japfa likewise specialises in pork, beef and aquaculture, working with global leaders in breeding and genetics.
Consumer Food. Sourcing its ingredients straight from its upstream operations, Japfa produces a variety of quality, packaged food items. Its So Good, So Nice, Real Good and So Yumm brands have become household names in Indonesia and Vietnam.
Stock Analysis
Bloomberg reports a 57.45% YTD for Japfa, with a one-year return of 69.41%.
Japfa has a dividend-indicated gross yield of 0.68%, with an earnings per share of USD0.046.
FTSEglobalmarkets.com names Japfa as one of the five largest capitalised stocks of Singapore's 22 Packaged Foods & Meats.
DBS recommends buying Japfa shares, with the company's first quarter earnings for 2016 exceeding expectations. DBS also notes Japfa's success beyond Indonesia as well as other contributing factors to the company's growth. These factors include Japfa's plans to double its dairy farm capacity in China, as well as the growing population and income of its target markets to stimulate demand.
The Business Times has likewise taken note of Japfa as one of the "stocks to watch", owing to reports of the company's suspected involvement in a poultry cartel and price fixing in the beef industry.
Latest Developments
See which of more than 8,000 sophisticated investors in Singapore are buying and selling Japfa shares! Download the Spiking app on the App Store today!
Photo credit: https://japfa.com/index.php