Hot Investment Profile: Haw Par Corporation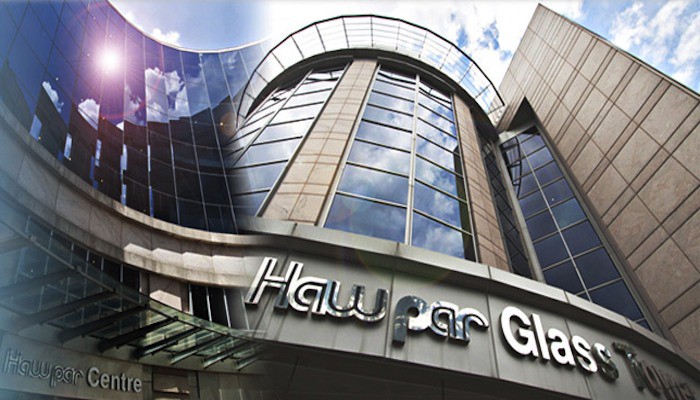 SGX Stock Code: H02 / Stock Price: 8.940
The company behind the ever-popular Tiger Balm brand, Haw Par Corporation was one of last week's top five gainers on the Singapore Exchange. Tracing its earliest beginnings back to the 1800s, Haw Par has continued its tradition of quality and excellence not only in its healthcare products, but in its other business segments which include leisure-related goods and services as well as properties and securities.
Company Snapshot
Haw Par started out as a clinic and apothecary back in 19th century Burma, where a Chinese doctor held the recipe for an imperial formula for treating body pain. The doctor passed the recipe and the business to his two sons, who developed the formula for mass production. The sons would go on to lay the foundations of the company that would come to be listed on the SGX as Haw Par Brothers International Limited.
Today, Haw Par's Tiger Balm line of topical analgesics is the flagship of its healthcare division, which produces Tiger Balm branded:
ointment
plasters
muscle, arthritis, joint, neck and shoulder rubs
liniment
oils
mosquito repellent sprays, patches and lotions
back pain and ultra thin patches
Tiger Balm has more than 100 years of success to its credit in almost 100 countries in Australasia, the Middle East, Africa, Europe and the Americas. Haw Par also has a Tiger Balm ACTIVE line comprising muscle rubs and muscle sprays. The company likewise produces medicated oils and refreshers under the Kwan Loong brand.
Under its leisure division, Haw Par operates the Underwater World Pattaya in Thailand. The company had, until recently, run Underwater World Singapore in Sentosa. Haw Par's property division operates in Singapore, Malaysia, and Hong Kong. Its portfolio includes more than 45,000 square metres of commercial and industrial space. Haw Par also invests in Asian securities, and provides management support services.
Stock Analysis
Bloomberg reports a 10.00% YTD return for Haw Par, with a one-year return of 7.61%.
Haw Par has a dividend-indicated gross yield of 2.70%, with earnings per share at SGD0.545.
Latest Developments
Straits Times reported in February that Haw Par gave a special dividend of 15 cents a share to reward shareholders after a solid year of performance.
In May, Straits Times reported Haw Par's healthcare business drove the first quarter earnings of Haw Par Corporation up by 26.8%.
Straits Times also covered the last day of Haw Par's Underwater World in June, when some 8,500 guests came to visit.
See who among more than 11,000 sophisticated SGX investors are buying and selling shares of Haw Par Corporation. Discover and track the latest stock spiking on the Mainboard — visit the Spiking app homepage now!
Photo credit: http://www.hawpar.com/