Hot Investment Profile: Great Eastern Holdings, Ltd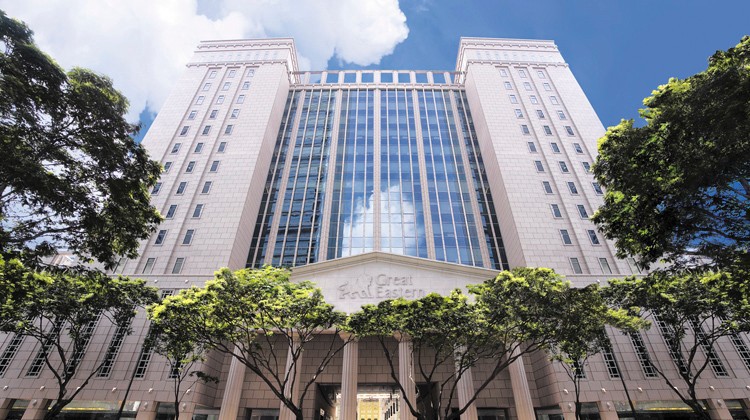 SGX Stock Code: G07 / Stock price: SGD22.25
The oldest life insurance company in Singapore and Malaysia, Great Eastern Holdings Limited was one of last week's gainers on the Singapore Exchange (SGX). Founded in 1908, Singapore-based Great Eastern has been one of Asia's leading insurance providers for more than a hundred years. It is also one of the most established insurance companies with about 4.7 million policyholders and more than SGD60 billion in assets.
Company Snapshot
Great Eastern has three main business segments:
Life Assurance, whose services include life insurance, health and accident insurance, and annuity for businesses
General Insurance, where the company issues short-term property and casualty contracts, short-term medical and personal accident contracts
Shareholders, which includes fund management, financial advisory and other corporate services
In 2012, Great Eastern went beyond traditional insurance services to become a "Life" company. As such, the company launched its Live Great wellness programme, which aims to help customers live healthier lives through tools, apps, workshops and other activities.
Great Eastern is a subsidiary of OCBC Bank, Singapore's second-largest group of banks in terms of total assets.
Great Eastern itself has the following major subsidiaries:
Great Eastern Life Assurance
Overseas Assurance Corporation, which provides life and general insurance in Singapore
Lion Global Investors, one of the biggest Southeast Asian private asset management companies for Southeast Asia
Great Eastern's regional activities include operations in Brunei, Indonesia and Vietnam, maintaining a representative office in Myanmar, and a joint venture in China.
Asia Insurance Review named Great Eastern, Life Insurance Company of the Year at the 2011 and 2013 Asian Insurance Industry Awards.
Standard & Poor's has also assigned Great Eastern 'AA-' ratings for financial strength and counterparty credit since 2010.
Stock Analysis
Bloomberg reports an 8.94% YTD for Great Eastern, with a one-year return of -9.71%.
Great Eastern has a dividend-indicated gross yield of 2.26%, with an earnings per share of SGD1.390.
Latest Developments
See who among the more than 8,000 top investors in Singapore are buying and selling shares of Great Eastern Holdings! Download the Spiking app for free on the App Store today!
Photo credit: https://www.greateasternlife.com/sg/en/about-us/company-profile/a-trusted-name-in-insurance.html