Hot Investment Profile: Ezion Holdings
A leading provider of offshore marine logistics and support services, Ezion Holdings was one of last week's top five value traded stocks at…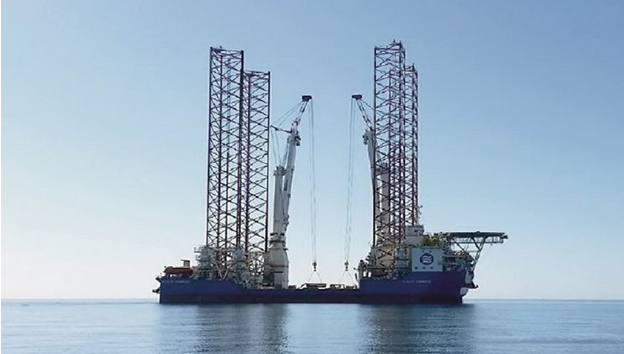 A leading provider of offshore marine logistics and support services, Ezion Holdings was one of last week's top five value traded stocks at the Singapore Exchange. Ezion develops, owns and charters assets for the offshore oil and gas industry, and is primarily engaged in manufacturing and servicing rigs and vessels. Use the Spiking app to check out the fundamentals of today's top value traded stocks at the SGX.
Company Snapshot
Incorporated in 1999 and based in Singapore, Ezion specialises in the following offshore vessels and structures:
1. Multi-Purpose Self-Propelled Jack-Up Rigs
2. Heavy-Haul Vessels
3. Flat Top Ballastable Barges, Flat Top Barges and Special-Purpose Barges
The company has the world's biggest fleet of the most advanced liftboats with superior lifting, power and speed capabilities. Ezion's heavy-haul vessels are able to transport up to 13,000 metric tonnes of cargo at a speed of up to 11 knots. The company also has one of the largest fleets of ballastable vessels used for offshore oil and gas platforms.
Ezion's combination of the above assets and an experienced team of specialists and engineers have ranked it among the stalwarts of the industry. It has made a name for itself with its ability to undertake complex projects, even those requiring ballastable or submersible operations.
Ezion is also the parent holding company of Teras Offshore, which manages propelled and non-propelled vessels used in offshore transportation. It has also formed joint ventures such as TeraSea with Seabridge Marine Services, and POSH Terasea with POSH Semco's EPIC (Engineering, Procurement, Installation and Commissioning) division.
Stock Analysis
Bloomberg reports a -40.18% YTD return for Ezion, with a one-year return of -44.72%.
Ezion has a day range of SGD0.310 to SGD0.330, with a 52-week range of SGD0.210 to SGD0.710.
Discuss Ezion's performance with your fellow investors using the Spiking app chat function now.
Latest Developments
· An Ezion press release last September says company subsidiary, Ezion Investments entered into a joint venture agreement with CESL Investments, a subsidiary of Charisma Energy Services, to incorporate a holding company in Singapore called Henosis Investments.
· Last August, the Singapore Business Review reported that Ezion pleaded with banks for a repayment extension to avoid refinancing loans.
· Reuters reported last June that Ezion said it was proposing a rights issue to raise as much as about SGD141.3 million for fitting out and re-purposing its fleet.
· Also in June, The Business Times reported Ezion entering the China offshore windfarm market, following a strategic cooperation agreement it made last December with China Huadian Corporation to support offshore wind power installation in China.
Discover who among more than 11,000 blue whale investors are buying or selling shares of Ezion Holdings, and see how the latest stock spiking is doing at the SGX. Download the Spiking app from the App Store or Google Play to receive your limited Pioneer Member badge. To learn more, visit the Spiking app homepage now.
Photo credit: http://fairplay.ihs.com/commerce/article/4271126/ezion-holdings-sinotrans-csc-holdings-set-up-offshore-windfarm-jv