Hot Investment Profile: China Aviation Oil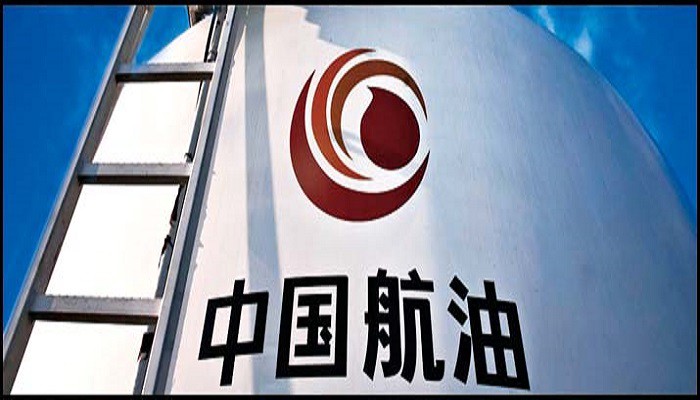 SGX Stock Code: G92 / Stock Price: 1.365
The region's largest physical jet fuel trader, China Aviation Oil (Singapore) Corporation Ltd. (CAO) was one of last week's top five gainers on the Singapore Exchange.
CAO provides jet fuel for airlines passing through Chinese airports, as well as trades oil products such as fuel, gas, and crude oil, and petrochemical products. Incorporated and based in Singapore, the company has been listed on the SGX since 2001. Find out how well this week's top gainers at the SGX are doing with the Spiking app now.
Company Snapshot
CAO's three business segments are middle distillates or jet fuel and gas oil; other oil products, and investments in oil-related assets.
As a jet fuel supplier and trader, CAO is China's only jet fuel importer. On top of supplying China's major airports, the company also provides aviation fuel for airlines at airports in Europe, North America, the Asia Pacific and the Middle East.
CAO's investments in oil-related assets include:
· Shanghai Pudong International Airport Aviation Fuel Supply Company
· China National Aviation Fuel TSN-PEK Pipeline Transportation Corporation
· China Aviation Oil Xinyuan Petrochemicals
· Oilhub Korea Yeosu
· CNAF Hong Kong Refuelling
 
CAO is owned by parent company, the China National Aviation Fuel Group Corporation (CNAF), a government-owned company which is China's biggest aviation transportation logistics provider. CNAF offers aviation fuel distribution, storage and refuelling at 169 airports in China.
Stock Analysis
Bloomberg reports a 91.55% YTD return for CAO, with a one-year return of 125.15%.
CAO has a dividend-indicated gross yield of 2.21%, with earnings per share at USD0.089.
Discuss the performance of CAO and other SGX stocks with your fellow investors — use the Spiking app's chat function.
Latest Developments
· In a CAO media release last July, the company announced a 48.6% jump in net profit to USD47.8 million for the first half of 2016, compared with the corresponding period a year ago.
 
· In August, The Business Times reported the Singapore Exchange issuing a trading query to CAO, which the company immediately responded to in a media release.
 
· In May, The Straits Times mentioned CAO as one of four companies that fell off of Forbes magazine's annual ranking of the 2000 biggest, most powerful and most valuable public companies in the world.
 
Discover who among over 11,000 blue whale investors are buying and selling China Aviation Oil shares, and find out what the latest stock spiking is at the SGX. Download the Spiking app from the App Store or Google Play to get your limited Pioneer Member badge. Find out more at the Spiking app homepage now.
 
 
Photo credit: http://www.caosco.com/phoenix.zhtml?c=164043&p=irol-contact
Sources:
http://www.bloomberg.com/quote/CAO:SP
http://www.caosco.com/phoenix.zhtml?c=164043&p=irol-homeProfile
http://www.caosco.com/phoenix.zhtml?c=164043&p=irol-business
http://www.reuters.com/finance/stocks/companyProfile?symbol=CNAO.SI
http://phx.corporate-ir.net/external.file?t=2&item=o8hHt16027g9XhJTr8+weNRYaV9bFc2rMd0Q/AXw4ztdckbziSq9BNvvgD8ElieNuH7g0R5pDzCUXQu8veGeGA0aQZCxfsQ0ZEndULxibUBHtDw9RiODQfZgwd3fCgL1AjsUxkRlcMaQrbCGz2PgKQ==&cb=636053020734870521
http://www.businesstimes.com.sg/companies-markets/sgx-issues-trading-query-to-china-aviation-oil
http://www.straitstimes.com/business/companies-markets/17-singapore-firms-make-forbes-list-of-the-worlds-biggest-public