Discover Securities on the SGX: REITs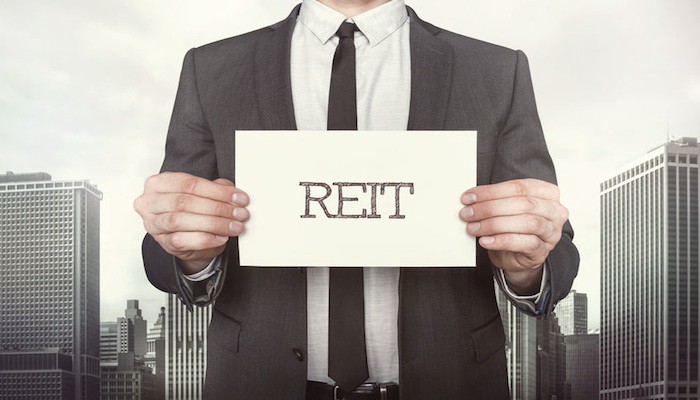 Moving on with its bird's eye view of Securities on the Singapore Exchange, Spiking takes a look at Real Estate Investment Trusts, or REITs, this week. With real estate in Singapore being a very limited, and therefore very valuable commodity, it makes sense for investors to seriously consider adding some form of real estate into their portfolio.
While not everybody can just build or buy their favourite mall or hotel, investing in one (or a company that owns one) at the SGX is one way to own even a little part of one. Indeed, SG Money Matters playfully exaggerates that anyone who owns shares of their favourite mall and finds the restrooms unclean there, can get the mall management to investigate said restrooms at the annual stockholders' meeting.
What are REITs?
REIT.com defines REITs very simply as companies that own or finance income-producing real estate. Companies develop this kind of real estate primarily to produce revenue for the REIT's unit-holders. Examples include
offices
malls
hotels
serviced apartments
industrial properties
hospitals
Going into further detail, Moneysense describes REITs as collective investment schemes which aim to give their unit-holders regular dividend income. These dividends usually come from rent or capital gains from profitable real estate sales. REITS also have professional managers for their assets.
REITs allow investors to put their money into a whole variety of real estate projects such as those listed above. Most REITs use the funds raised by its unit-holders during its IPO (which Spiking has discussed in a previous post) to buy various real estate properties. These properties are then developed (if they hadn't been, already) and leased or rented out.
The "Trust" part of a REIT means that there is an independent trustee who holds the REIT's assets on behalf of the unit-holders or investors. It is the trustee's job to make sure the REIT complies with all requirements prescribed by law and to protect certain unit-holders' rights.
How are REITs traded on the SGX?
It was in 2002, Moneysense relates, when the first Singapore REIT or S-REIT was listed on the SGX. The local REIT market has enjoyed significant growth since then, and Singapore Business Review says Singapore's REIT market, with a market capitalisation of USD48 billion, rivals its regional peers.
Listed REITs are bought and sold like other listed securities through a broker or online trading account. SIAS says investors need to have, in addition to their CDP account, a trading account with an SGX Securities Trading Member Company.
SIAS also says the costs involved in REIT trading include:
the brokerage commission
a clearing fee of 0.05% on the contract's value (up to SGD200)
the Goods and Services Tax of 3% on the commission and clearing fee
Formed just last year, the SGX S-REIT 20 Index is, as described by Investment Moats, a free-float market capitalisation weighted index that measures the performance of the biggest REITs. The Index's seven subsectors and their weights are:
1. Retail — 29.5
2. Industrial — 25.5
3. Office — 18.0
4. Diversified — 16.2
5. Hotel & Resort — 4.9
6. Health Care — 3.2
7. Residential — 2.7
REITs listed on the Index are also diversified according to location, which includes locations outside Singapore. These locations include:
China
Hong Kong
Indonesia
Japan
Malaysia
The Philippines
South Korea
Vietnam
Why do REITs make good investments?
Patterned after mutual funds, REITs are able to give all kinds of investors regular income and long-term capital growth, as well as diversify their portfolios. This means that an investor's money will not be tied up in a single property, property type or location.
Moneysense, SIAS, Rusmin Ang of The Fifth Person and the Singapore Business Review also describe the following other benefits of investing in REITS:
Investing in real estate via a REIT is much more affordable as opposed to a direct investment in large or foreign assets.
Investors can easily convert their assets in a REIT to cash because it is listed on the SGX.
Dividends that come from a REIT are tax-free, and usually come regularly as most revenue comes from paid rent. These rent payments are made under contract with a specified tenure.
REITs are exempt from the usual corporate tax rate of 17% (if it gives 90% of its distributable income to investors as dividends).
Because of the corporate tax exemption, REITs earn more and can pay more to their unit-holders in yields. SG Money Matters quotes DBS research as saying S-REITs have given unit-holders an average of over 6% yield for more than ten years.
Investors are assured of professional management of the REIT's assets.
Guaranteed transparency and flexibility means that investor can get information on any REIT's prices.
REITs are carefully monitored and regulated by the Monetary Authority of Singapore to ensure this transparency and improve corporate governance.
Why you should be careful investing in REITs
As good an investment as a REIT may be, a smart investor knows that just like any investment, REITs come with their fair share of risk. Moneysense reminds us that REITs that are available on the stock market behave like stocks — they fluctuate, which means investors could either get more or less than the price they paid to begin with.
When picking out a REIT to invest in, Moneysense warns investors that they should not assume that REITs are low risk, long term, and that dividends will be paid out regularly. Nor should potential yield be their sole consideration. Because of the different structures they have, their location or the sector they belong to, some REITs carry more risk than others.
Investors need to consider whether a certain REIT's structure and risk level match their own time and risk preferences. They must read the prospectus and any research reports about the REIT very carefully to understand its goals and its gameplan for reaching them.
Moneysense and SIAS remind prospective investors that they need to look at:
the experience and track record of the REIT's managing company
the properties covered by the REIT, as well as their concentration, quality and lease period
the sector, location and quality of the properties
details regarding dividend payments
details about any deductions from the dividends or fees to be paid such as manager's and management fees, trustees' fees and other expenses
the "Investment Approach" section
the "Risks" section
Moneysense and the Singapore Business Review likewise provide a number of other risks that come with REITS:
If the REIT has operating losses, it might not pay dividends.
If the bulk of a REIT's assets are tied up in just one or very few properties (or very few tenants of those properties), that could spell trouble in the event of unforeseen circumstances.
While investors can easily convert their assets to cash, the REIT itself may not be as liquid as other financial securities funds. Because a REIT's properties are not readily bought or sold, it might be difficult to sell assets quickly if needed.
If the REIT financed its properties with a loan, and the REIT goes under, the lender gets first priority. Unit-holders will only get paid if there are any funds left after the lender is paid.
Another risk that comes with a REIT that is financed through loans is that if the REIT is unable to make payments as they fall due, it might have to sell some of its properties. Such sales might affect the REIT's unit price or the dividends going to the unit-holders.
REITs may also suffer from mismanagement and consequently run into financial trouble.
Ultimately, the most repeated advice given for most investments likewise applies to investing in REITs: If you don't understand it, then don't invest in it.
Track your favourite REITs with Spiking
If you're an investor considering REITs as an addition to your portfolio, or if you already have one or more in your investment mix, Spiking can help you track or keep track of the action at the SGX.
Spiking sends its app users real-time, verified updates in the buying and selling activities of over 8,000 sophisticated, Singaporean investors and every stock spiking during every trading day. These updates can help you make more informed investment decisions, which in turn can help you to become a more successful investor.
Discover a REIT that's right for your portfolio, and myriad other investment opportunities at the SGX with Spiking. Discover how by visiting the Spiking app homepage now!