Case Study: United Food Holdings
United, they stand. Bringing its subsidiaries together in soybean and animal feed production, United Food Holdings has become a leading…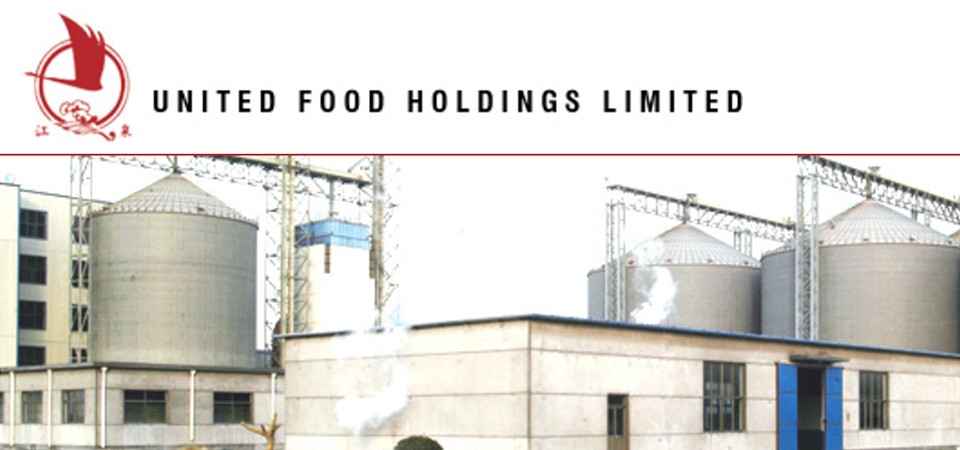 United, they stand. Bringing its subsidiaries together in soybean and animal feed production, United Food Holdings has become a leading producer of quality pigs and soybean products in mainland China. Spiking has had its eye on United Food for some time, and now presents it to investors as a potential addition to their growing portfolios.
Founded in 2000, United Food aims to gives its shareholders premium returns through innovative management and stringent quality assurance. Investors might be interested in the company's emphasis on responsible corporate citizenship and the promotion of healthy environmental practices.
Last November, The Straits Times reported on the company's efforts to reorganise its share capital through the par value reduction of each share. The article notes how United Food, though headquartered in China, is incorporated in Bermuda, where shares of a company may not be issued for an amount less than the shares' par value.
Both United Food's soybean processing and feed production segments cater to the Chinese market. Its soybean segment manufactures and sells soybean meal and oil, and equips its facilities with the latest technology and imported machinery.
The company's feed manufacturing segment operates two plants in Linyi and Yishui, producing a wide range of feed for pigs, chickens, ducks, rabbits and fish. Its pig feed varieties in particular are suited for pigs at different growth stages. Together, the plants have a maximum yearly capacity of 300,000 tonnes.
United Food's subsidiaries include Post-Ante Trading, Linyi Shenquan Grease and Globe Bright Limited. On top of its soybean meal and oil and animal feed production activities, Linyi is also involved in pig rearing. United Food's pig rearing facilities include three farms in Linyi, Yishui and Bahu that have a combined maximum capacity of 200,000 pigs per year. Established in 1995, the company's pig business imports and breeds pedigreed pigs.
The company also produces and sells processed meat products such as fresh, chilled and frozen pork under the Jiangquan brand name. Through its distribution network, United Food' products reach Sichuan, Heibei, Shandong, Henan, Anhui and Hunan provinces.
Prominent investors in United Food include Ip Ka Kit, Christine Mak, Song Yanan, David Yip Wai Sun and Wang Ting Bao. Chinese Glory Investments and Golden Ever International Property Management are among the company's corporate investors. Track the performance of United Food Holdings at https://spiking.com/sgx/azr-united-food-holdings-limited.
Use the Spiking app to find and follow stocks to add your portfolio, or take investing cues from over 14,000 blue whale investors, and 25,000 sophisticated investors. With real-time updates straight from the SGX and Bursa Malaysia, you know you'll always be one step ahead in making smarter stock market investing decisions.
Photo credit: https://www.unitedfood.com.sg/activities/soybean_processing.htm
Sources:
https://www.unitedfood.com.sg/
https://www.bloomberg.com/quote/UFH:SP
http://www.straitstimes.com/business/companies-markets/united-food-holdings-to-reorganise-share-capital
http://infopub.sgx.com/FileOpen/Proposed%20Share%20Consolidation.ashx?App=Announcement&FileID=338683
https://www.google.com/finance?cid=496770867325594