Case Study: United engineers Ltd.
Source: Propsocial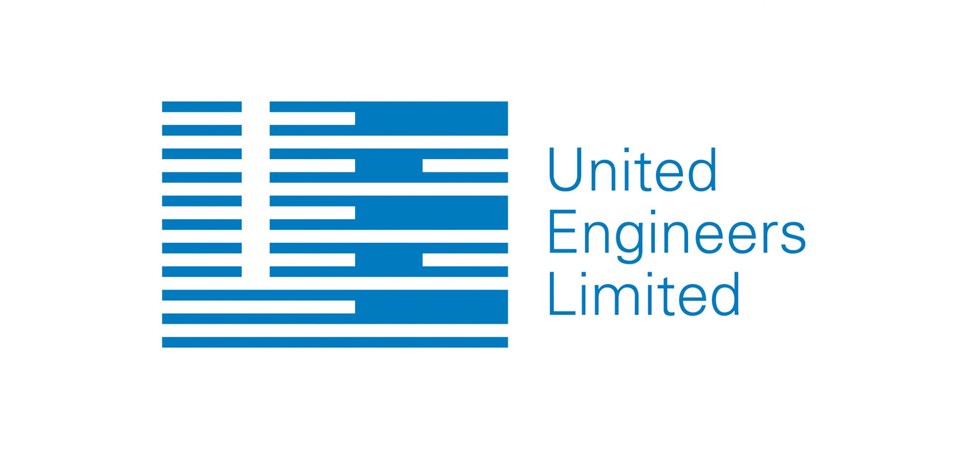 Source: Propsocial
Considered as one of Singapore's venerable property companies, the century-old United Engineers Ltd. (UEL) has grown into a dynamic corporation with an impressive lineup of investments, properties, and developments. Sitting among the pioneer companies that helped shape the country's physical transformation, UEL is responsible for numerous iconic landmarks in the cityscape today. Also playing an integral role in Singapore's economic transformation, UEL remains an attractive acquisition target with a strong lineup of suitors. Let's take a closer look and see why it might be a good addition to your investing portfolio.
UEL recently reported a 39% year-on-year surge in full year net profit to the tune of S$140.6 million. It got its boost from the S$113.2 million gain from discontinued operations (disposal of its technology and environmental engineering businesses) in 2016 and 12-month divestment gains of about S$123 million. Net profit, however, fell by 62% to S$27.4 million in 2016 while revenue came at $479.7 million, which is 44% lower due to lower takings after the completion of Eight Riversuites.
Streamlining the Business and Image
The sale of Multi-Fineline Electronix and environmental engineering firm, UES Holdings is a key contributor to the company's divestment gains which concluded on December 31 last year. As these businesses exit the picture, UEL has now become pure property play focusing on rental, hospitality, property development, engineering, distribution and manufacturing.
As the business streamlines, it has become a prospective acquisition for property developers and property funds that are on the prowl to nab a substantial portfolio with a considerable recurring income in Singapore.
As of January this year, substantial stakeholders of UEL are currently evaluating buyer interest. Among the major shareholders, Oversea- Chinese Banking Corporation (OCBC) and its insurance arm, Great Eastern Holdings announced that they are disclosing financial information to get at least 10 potential bidders.
Current Investment Property Portfolio
UEL's $s1.8 billion property portfolio includes flagship mixed-use development UE Bizhub City, UE BizHub Tower and one-north. UEL also owns and manages industrial properties which includes the Park Avenue chain of hotels, Changi Link, serviced offices, serviced apartments, and a convention center. Stretching its arm overseas, the company is also developing a residential project in Chengdu and a mixed-use project in Shenyang.
The company aims to face the volatility of their turnover and profit recognition through rental income from UEL's portfolio of investment properties.
Source: Asia One
As an established name in engineering, UEL can boast of a rich heritage driven by their versatility in adapting to the changing times and demands of the market. What sets them apart are their end-to-end capabilities which oversee a project from blueprint to construction and even reach further towards asset and property management.
Shaping Singapore skylines and cityscapes, UE Square which is the Group's flagship building was recognized as a historic site in 2002 by the Singapore National Heritage Board. Other iconic buildings and landmarks attributed to UEL include Marina Bay Sands Integrated Resort, ION Orchard and Orchard Gateway. Commercial buildings in their track record include, Ngee Ann City, and the National Library Building.
Source: Asia One
UEL attracts investors like David Wong Cheong Fook, who acquired 5 thousand direct shares in March 2015 at $2.74. Corporate shareholders include Great Eastern Holdings Limited, Lee Foundation States of Malaya, Oversea-Chinese Banking Corporation Limited, and The Great Eastern Life Assurance Company Limited.
Follow United Engineers Limited at https://spiking.com/sgx/u04-united-engineers-ltd-ord
Be on top of the latest when it happens by subscribing to our Spiking Weekly Letter. Get updated with recent buying and selling activities and the stocks you need to watch out for. To ensure that you keep tabs on our latest news, check your spam or junk mail!
Sources:
http://uel.sg/
https://www.linkedin.com/company/united-engineers-group
http://www.businesstimes.com.sg/companies-markets/united-engineers-to-seek-bids-for-century-old-company
http://www.reuters.com/finance/stocks/UTES.SI/key-developments/article/3536305
http://www.straitstimes.com/business/united-engineers-profit-up-on-divestments
http://unitedengineers.listedcompany.com/misc/ar/ar2012.pdf
http://news.asiaone.com/news/business/united-engineers-said-be-assessing-bevy-potential-suitors