Case Study: The Last Piece of the Puzzle
If you remember our request from the Spiking Weekly Newsletter last week, we asked you to identify which company we would talk about today…

If you remember our request from the Spiking Weekly Newsletter last week, we asked you to identify which company we would talk about today. To fully understand the question, you will also have to read our first case study and second case study which were written in the course of past few weeks.
We analysed two companies, namely Innovalues Limited and Super Group Limited and revealed how Spiking helps investors like yourself to spot opportunities like this. Then we asked you to find out which company the two Sophisticated Investors from these two case studies (Goi Seng Hui and Koh Boon Hwee) have both invested in.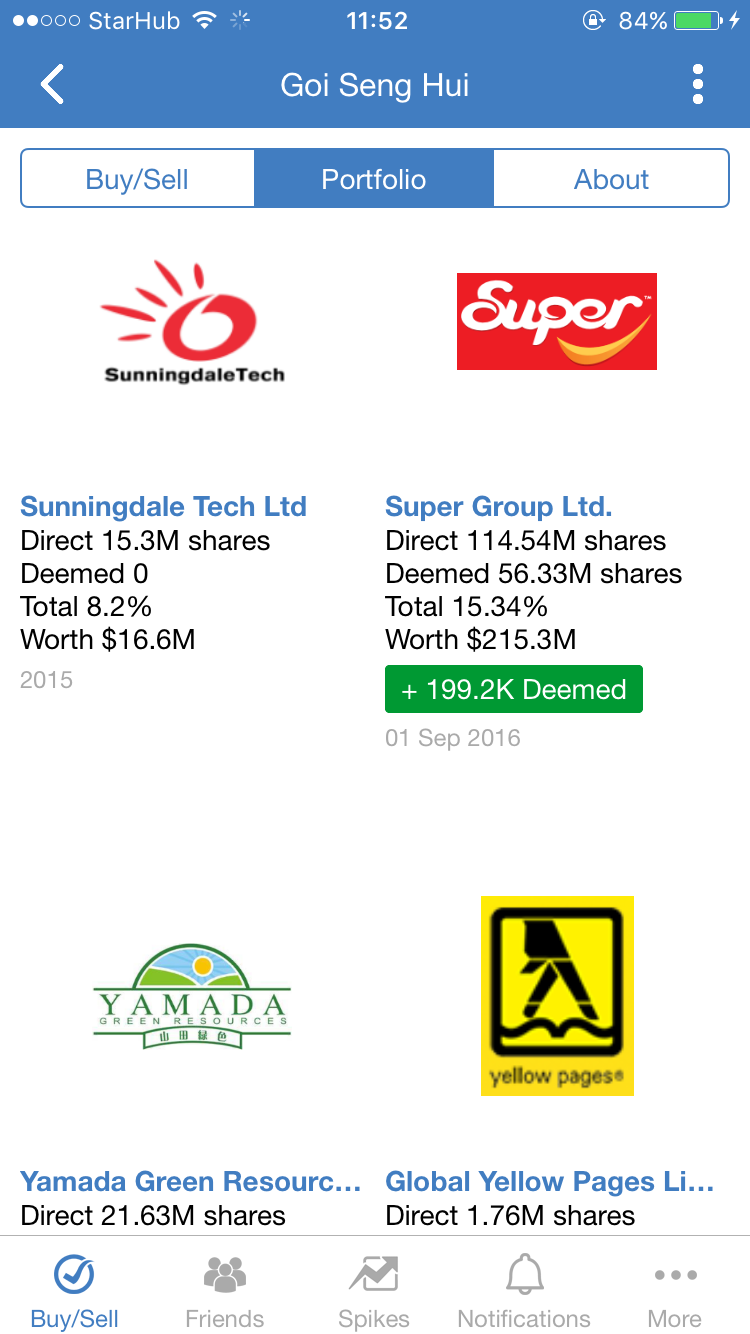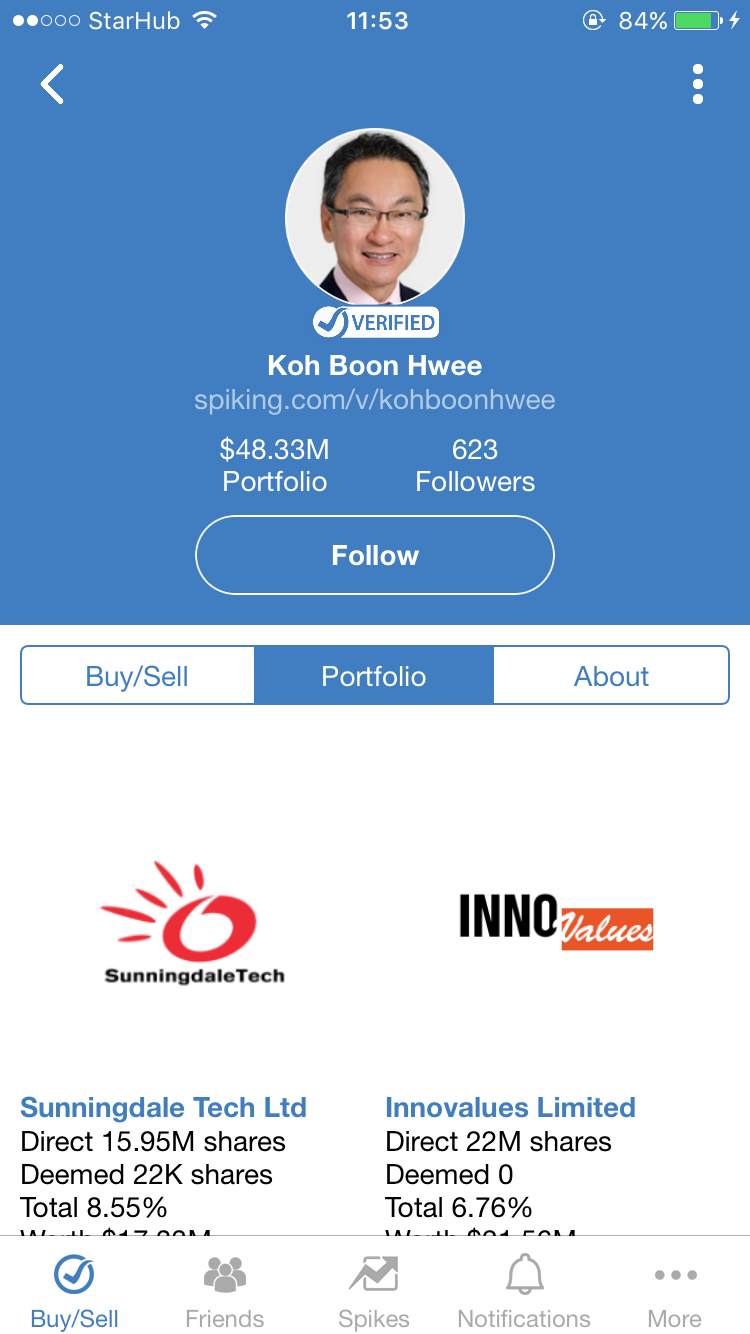 As you can see from the App, we can easily tell that it's Sunningdale Tech Limited. Sunningdale Tech Ltd is a manufacturer of precision plastic components. The company provides one-stop, turnkey plastic solutions, with capabilities ranging from product & mould designs, mould fabrication, injection moulding , complementary finishings, through to the precision assembly of complete products.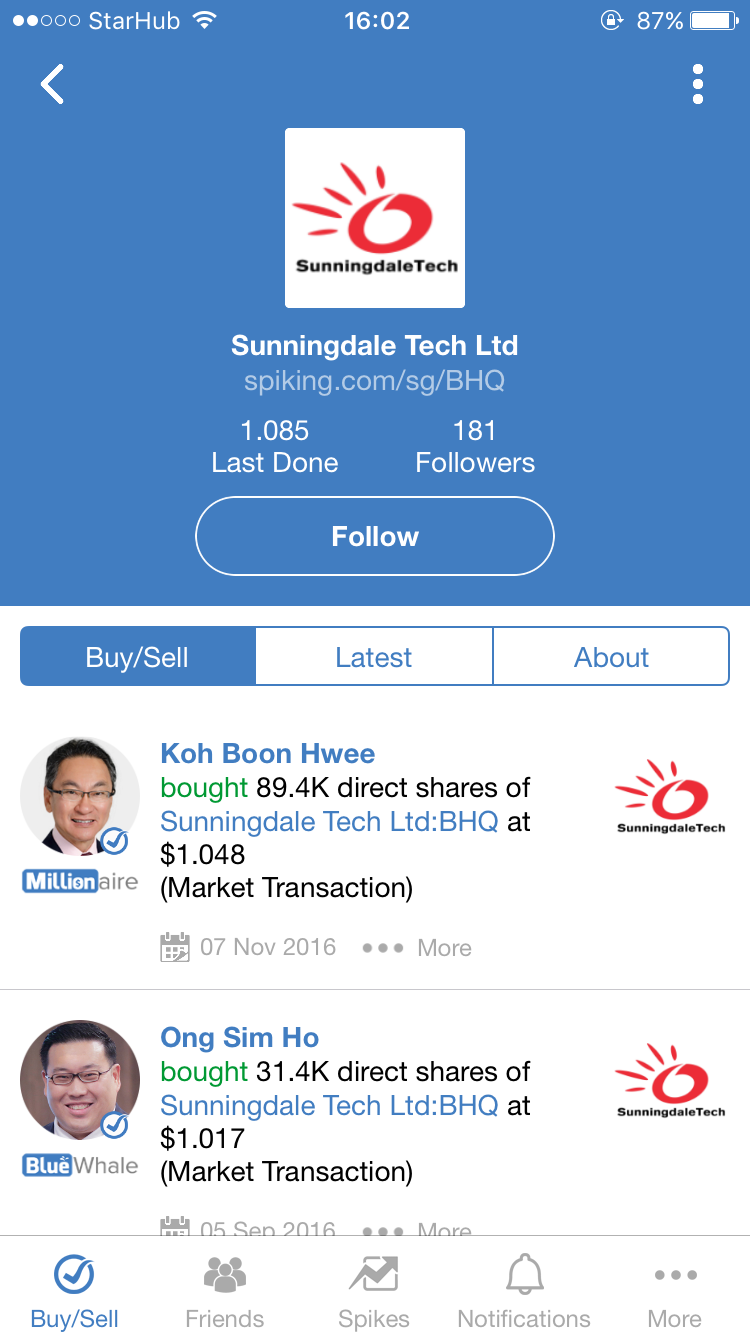 We can see from the App that Koh Boon Hwee has in fact just invested in it, shortly after the company that he had invested in, Innovalues Ltd, was acquired for $331.4M. However this wasn't his first time investing in Sunningdale Tech Ltd.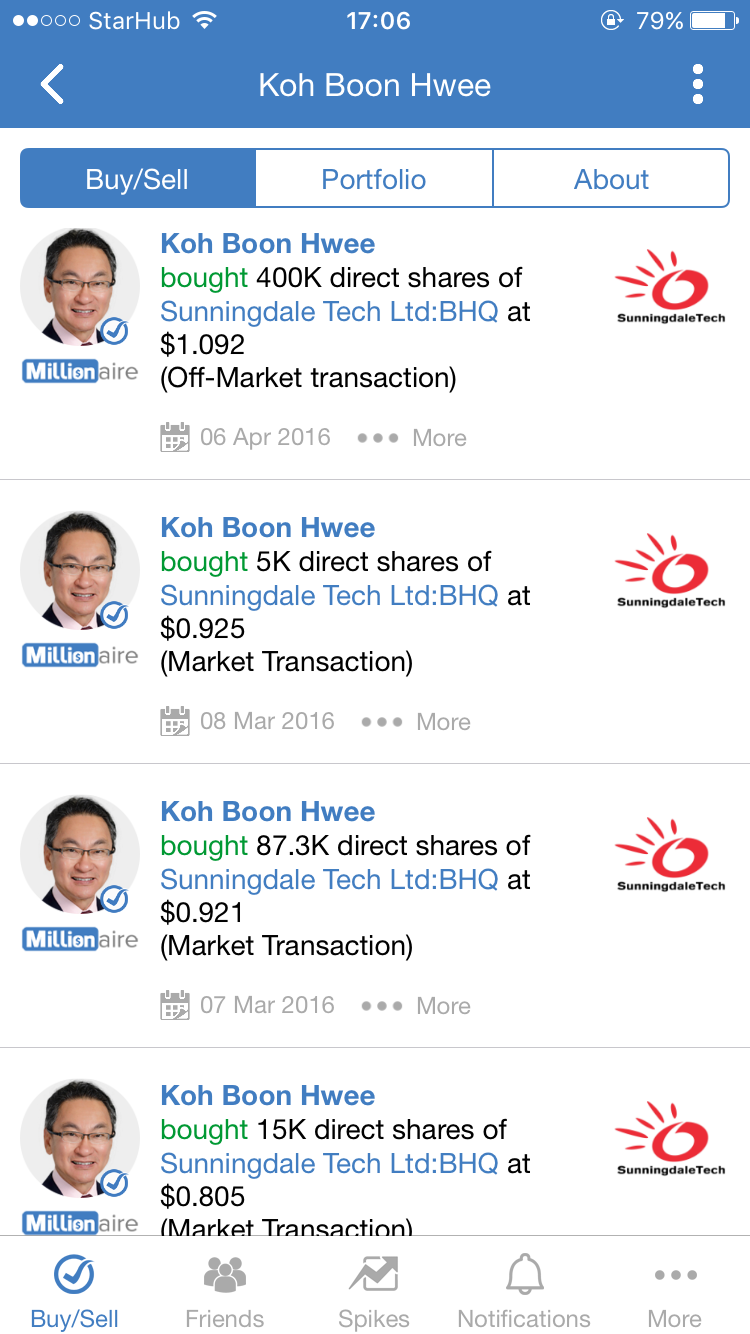 Throughout the entire year, Koh Boon Hwee has been investing in the same company for a few times, each time with different amounts of shares at different prices. Spiking users can easily study from one single screen his entire transaction history and with a little bit of thinking, you will understand why shortly after profiting from the acquisition of Innovalues Ltd, he invested in Sunningdale Tech Ltd again.
Spiking helps our users spot patterns like this, when you track down Sophisticated Investors, you are one step ahead than the rest of the crowd. Download the Spiking app now from the App Store or Google Play today.