Case Study: Sembcorp Marine Ltd
The offshore & marine sector might have taken a beating from the oil production freeze last year, but with the efforts to stabilise…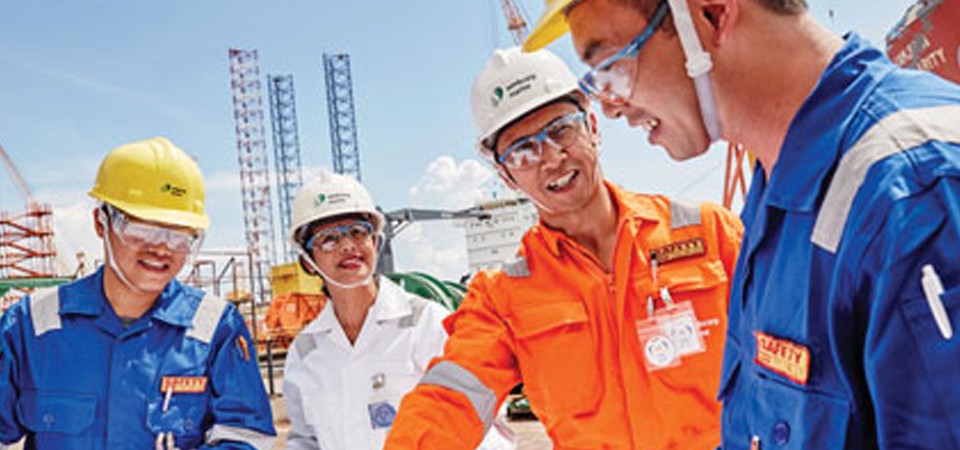 The offshore & marine sector might have taken a beating from the oil production freeze last year, but with the efforts to stabilise matters, we're also seeing glimmers of a rebound with marine engineering companies such as Sembcorp Marine Ltd. Keep up with the market action―Singapore's prime rig builder is on our watch list today.
Anchors Aweigh
The past months marked a series of huge business development milestones with the forging of new partnerships and business deals. Late last January, for instance, Poly-GCL was reported to have been finalising talks with Sembcorp to develop what could be the first liquefied natural gas export project in Ethiopia.
In the first quarter of 2016, Sembcorp also increased its stake in Gravifloat AS (a Norwegian marine engineering and naval architecture company) to 56%, underlining more control to produce more globally competitive innovations and solutions for their customers.
Noticing a growing demand for cruising in Asia, the company is also strengthening its capabilities and infrastructure, as well as exploring segments to complement its cruise refit and upgrade business. In recent years, it has completed various projects with major cruise lines in Australia, USA, and China. Now it is positioned to boost its operations in its niche markets which include many Asia-Pacific countries.
Founded in 1963, Sembcorp Marine Ltd provides engineering solutions to the global marine and offshore industry, particularly to major oil companies, drilling contractors, shipping companies and floating production units. Known as one of the largest oil rig builders, the company also operates shipyards in Singapore, India, Indonesia, the United Kingdom and Brazil.
In more than 50 years of operations, the company has garnered numerous awards and accolades such as the Offshore & Engineering Award by the MPA Singapore International Maritime Awards 2015; the 2014 Lloyds List Asia Shipyard of the Year Award, the SIAS 14th Investors' Choice Most Transparent Company Award, and the 2012 Euromoney Asia Best Managed Company.
As the company focuses its operations on designing and manufacturing rigs & floaters, providing offshore platforms, and specialised shipbuilding, it has expanded. It is creating opportunities by establishing overseas subsidiaries such as Estaleiro Jurong Aracruz Ltda in Brazil, PT Karimun Sembawang Shipyard in Indonesia, Sembcorp-Sabine Industries Incorporated in the USA, Sembmarine SLP Limited in the United Kingdom, and Sembmarine Kakinada Ltd in India.
Sembcorp attracts investors such as Ajaib Haridass, Koh Chiap Khiong and Tan Sri Mohd Hassan Marican. Its prominent corporate investors include Temasek Holdings, which increased 4.85 million deemed shares last 10th of February 2017 at SGD1.49; Templeton Asset Management Ltd, Franklin Resources Inc, and Franklin Templeton Capital Holdings Private Ltd. Follow Sembcorp Marine Ltd at www.spiking.com/sg/S51 .
Have you subscribed to our Spiking Weekly Letter? Stay on top of the latest listed headline-makers with Spiking — with our up-to-the-minute updates straight from the SGX itself, you'll get timely information on the stocks you're watching (or should be watching). Check your spam or junk mail to make sure you get your investment updates fresh from Spiking.
Sources:
http://www.sembmarine.com/stock-exchange-announcements/sembcorp-marine-acquires-additional-44-stake-gravifloat/
http://www.passengership.info/news/view,sembcorp-marine-taps-into-asia-cruise-boost_46516.htm 
http://www.businesstimes.com.sg/companies-markets/chinas-poly-gcl-in-talks-with-sembmarine-for-flng-project
Photo Source:
http://www.sembmarine.com