Case Study: OUE Limited
Luxurious, versatile, with a touch of modern convenience and mysterious grandioso ― these are some of the ways we might describe our ideal…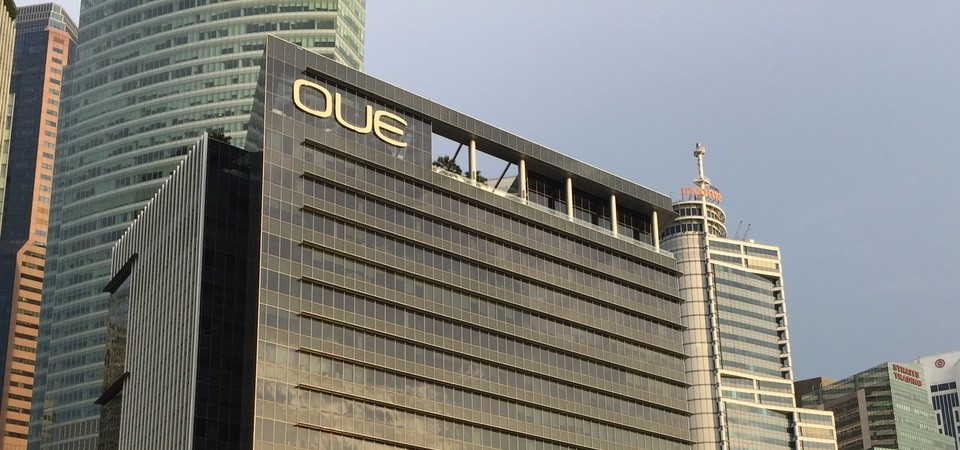 Luxurious, versatile, with a touch of modern convenience and mysterious grandioso ― these are some of the ways we might describe our ideal spaces. Here in Singapore, there's one property developer that makes ideal spaces its speciality, OUE Limited.
In the same manner in which it excites our senses with its spaces, OUE has lured expert investors, as well as the dilettantes with its market performance over the last few years. This is why it comes as no surprise that OUE made our case study spotlight today. Let's dive in and discover how its distinctive business approach is turning heads among its peers.
Real Estate Royalty
OUE Limited opens up a myriad of specialities. From commercial, retail, residential property developments and investments, OUE Limited is willing to win them all.
What makes this company tick is unabashed expertise in seeing things differently. That is, looking at property not as what currently it is, but as what it could be. They believe that the key strategy is to study property's potential and make the most of it―a commitment that seeks to enrich the space's value, desirability and functionality.
Its business operations compasses owning and managing idyllic hotels & resorts, commercial and residential properties, leasing upscale retail spaces, and operating investment and business trusts.
For OUE Limited, there's no way to go but up. Some of its properties and subsidiaries, such as the five-star Marina Mandarin Singapore, has been named the Country Winner (Singapore) — Luxury Business Hotel, as well as Luxury Wedding Destination at the World Luxury Hotel Awards for three years straight. On the other hand, Crown Plaza (Changi Airport) has been conferred World's Best Airport Hotel honours at the Skytrax World Airport Awards in 2015.
The company also has a wide range of projects that seeks to give back to its community. These projects include initiating sustainable practices such as the Prefabricated Pre-finished Volumetric Construction (PPVC) method (a productive and labour-efficient construction process), community programmes especially for the youth and the less fortunate, educational scholarships, and promoting arts, culture & sports. The company is holding its ground as a corporate entity that creates value through social responsibility.
In the last week of February, the company announced its interest into venturing into the healthcare real estate market. It acquired 593,470,029 shares which make up a 35.77 % stake inInternational Healthway Corporation Limited.
With its remarkable performance over the years, the company has attracted investors from bankable individuals to corporate big shots. Prominent shareholders include Kin Chan, Heng Siew Eng, Lee Seng Tee, Bank of Singapore Nominees Pte Ltd, CIMB Securities (Singapore) Pte Ltd, Citibank Nominees Singapore Pte Ltd, and DBS Nominees Ltd. Follow OUE Limited's performance at https://spiking.com/sgx/lj3-oue-limited.
Snatch our best stock picks by subscribing to the Spiking Weekly Letter. If you've already signed up and haven't received any mail, check your spam folder so you won't miss any updates from Spiking.
Source:
http://sbr.com.sg/commercial-property/news/oue-expands-healthcare-real-estate-market
http://oue.com.sg/
Photo Source:
http://oue.com.sg
https://www.reitsweek.com/