Case Study: mm2 Asia Pte Ltd
Spiking continues to keep an eye on the top gainers of 2016 as well as the ones with huge potential in this year's market. And mm2 Asia Pte…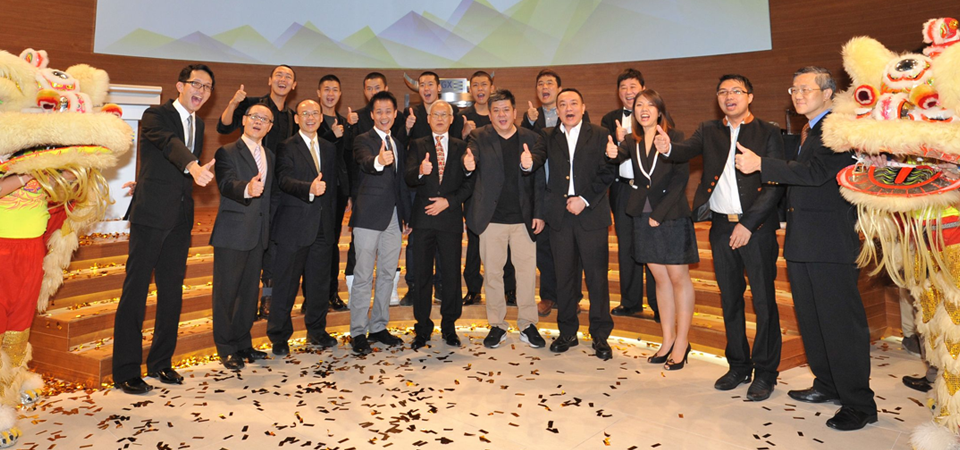 Spiking continues to keep an eye on the top gainers of 2016 as well as the ones with huge potential in this year's market. And mm2 Asia Pte Ltd is one of our prime picks that you should watch out for.
mm2 Asia Pte Ltd closed last year as one of the outstanding performers in the stock market. And as this year opened, it seems the company is keeping on the right track and is determined to do more. Analysts recently named the Catalist-listed producer as one of their top picks for small-cap segment companies this 2017 with "good growth potential and unique market positions".
Since its listing back in 2014, we witnessed the substantial and progressive growth of the company such as its acquisition of cinema operators like Lotus Fivestar Cinemas of Malaysia, Cathay Cineplexes and Mega Cinemas Management as well as acquiring the license to produce the international singing competition, "The Voice" in Singapore and Malaysia.
The company recently made waves on the newsstands when it welcomed Mr. Chang Long Jong as the new Chief Executive Officer of mm2 Asia (which takes effect on April 3, 2017). Mr Chang is leaving his position at Mediacorp as Deputy CEO and Chief Executive Officer.
Source: http://www.straitstimes.com/business/mediacorp-veteran-is-new-mm2-asia-ceo
Headquartered in Singapore, mm2 Entertainment (a wholly owned subsidiary of mm2 Asia Ltd.) is a producer of films as well as TV and online content. As a producer, mm2 Entertainment provides services such as film production, as well as securing financing, production, distribution, advertising and sponsorship. Its reach not only spans Singapore, Taiwan, Hong Kong and Malaysia but also mainland China. The company acquired a majority stake in local 3D animation company, Vividthree Productions, and event and concert production house, UnUsUaL Group of Companies, thereby strengthening the brand and its competitive advantage. Incoming Executive Chairman Ang Wee Chye (also an investor who we've featured here) has led mm2 further to another breakthrough as it became the first Singapore film production company to be listed at the Singapore Exchange Securities Trading.
The company continues to take strides and propel future growth engines with Mr. Ang set to focus on the North Asia market while Mr. Chang oversees and manages the overall business operations with a special focus on the production division.
Prominent investors include Mr. Ang Wee Chye with substantial investing moves in the month of December including an increase of almost a million deemed shares. Recently, Mr. Ang sold 10 million shares to another significant mm2 shareholder, Mr. Timothy Mou En-Kuang:
Mr. Yeo Khee Seng Benny (whom we've also featured here) and Ms. Choo Meileen are also among the company's prominent investors.
Top corporate investors include Ooredoo Investment Holding S.P.C, Temasek Holdings, Asia Mobile Holdings Pte. Ltd., Stt Communications Ltd, Singapore Technologies Telemedia Pte Ltd and Starhub Ltd. Follow mm2 Asia Ltd at https://spiking.com/sgx/1b0-mm2-asia-ltd .
Stay on top of the latest listed headline-makers with Spiking — with our up-to-the-minute updates straight from the SGX itself, you'll get timely information on the stocks you're watching (or should be watching), to help you make better buying or selling decisions. Subscribe to the Spiking Weekly Letter, and check your spam or junk mail to make sure you get your investment updates fresh from Spiking.
Sources:
http://www.straitstimes.com/business/look-to-small-caps-for-bigger-payoff-in-2017-analysts
http://www.marketing-interactive.com/mm2-asia-acquires-13-cinema-locations-rm118mln/
http://www.businesstimes.com.sg/companies-markets/mm2-asia-unit-acquires-right-to-produce-the-voice-for-singaporemalaysia
http://www.straitstimes.com/business/mediacorp-veteran-is-new-mm2-asia-ceo
http://www.businesstimes.com.sg/companies-markets/mediacorp-veteran-to-head-mm2-asia
Photo Source: http://www.businesstimes.com.sg/sites/default/files/styles/large_popup/public/image/2015/11/02/mm2.jpg?itok=P0njkd57