Case Study: Jumbo Group Limited
When looking for big returns on the bourse, sometimes the place to look isn't necessarily among the biggest players. That's why we keep our…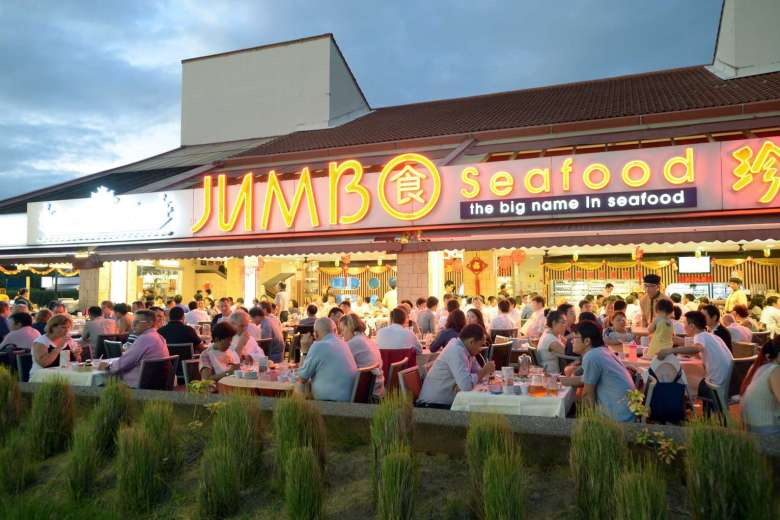 When looking for big returns on the bourse, sometimes the place to look isn't necessarily among the biggest players. That's why we keep our eyes peeled for potential winners, and keep you posted as we pick them out.
In May, Spiking had this savoury post to share on Facebook about superstar seafood restauranteurs, Jumbo Group Limited, which debuted on the Catalist about a year ago:
In the short months that followed, Lynette Khoo of The Business Times reported Jumbo jumping 46.3% to SGD15.5 million for the fiscal year ending September 30, with revenue growing by 11.4% to SGD136.8 million. Analysts credit Jumbo's growth to its new restaurants in Shanghai and increased revenue from its existing restaurants, as well as joint ventures and the full ownership of what used to be a partially-owned subsidiary. Also writing for The Business Times, Siow Li Sen says Jumbo returned 146% since making its IPO.
Homegrown and headquartered right here in Singapore, Jumbo Group Limited has certainly come a long way from its beginnings as a single restaurant in 1987. Now with more than 20 restaurants in Singapore, China and Japan, the Group's portfolio includes other dining concepts such as JPOT, NG AH SIO Bak Kut Teh, Chui Huay Lim Teochew Cuisine and J Café in addition to its signature JUMBO Seafood restaurants. The company also offers catering services as well as packaged products such as Jumbo chili crab paste, black pepper crab spice mix, and Teochew style bak kut teh spice mix.
Even as it acknowledges the current challenges faced by the F&B industry as a whole, Jumbo continues to take steps in order to adapt. These steps include streamlining its operations and introducing systems such as the functional dining self-ordering system at its new NG AH SIO restaurant.
Prominent investors in Jumbo now include billionaire Ron Sim, who owns 32.1 million shares. The company's corporate investors also include Heliconia Capital Management, Temasek Holdings, Fullerton Fund Investments, and Seletar Fund Investments, all with combined holdings of 40 million shares. Follow Jumbo Group Limited at https://spiking.com/sgx/42r-jumbo-group-limited.
Stay on top of the latest listed headline-makers with Spiking — with our up-to-the-minute updates straight from the SGX itself, you'll get timely information on the stocks you're watching (or should be watching), to help you make better buying or selling decisions. Subscribe to the Spiking Weekly Letter, and check your spam or junk mail to make sure you get your investment updates fresh from Spiking.
Photo credit: http://www.straitstimes.com/business/companies-markets/jumbo-group-to-fund-expansion-via-ipo