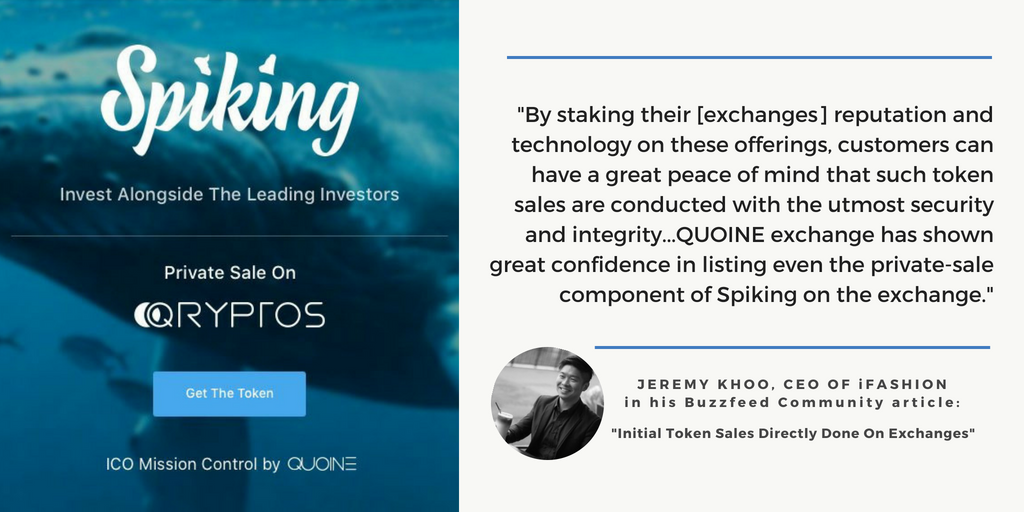 Initial Token Sales Directly Done On Exchanges
From ICO platforms to Straight-to-Exchange token sales. Crypto has come a long way in a short while. Consumers now have a lot of options…
From ICO platforms to Straight-to-Exchange token sales. Crypto has come a long way in a short while. Consumers now have a lot of options when it comes to purchasing tokens.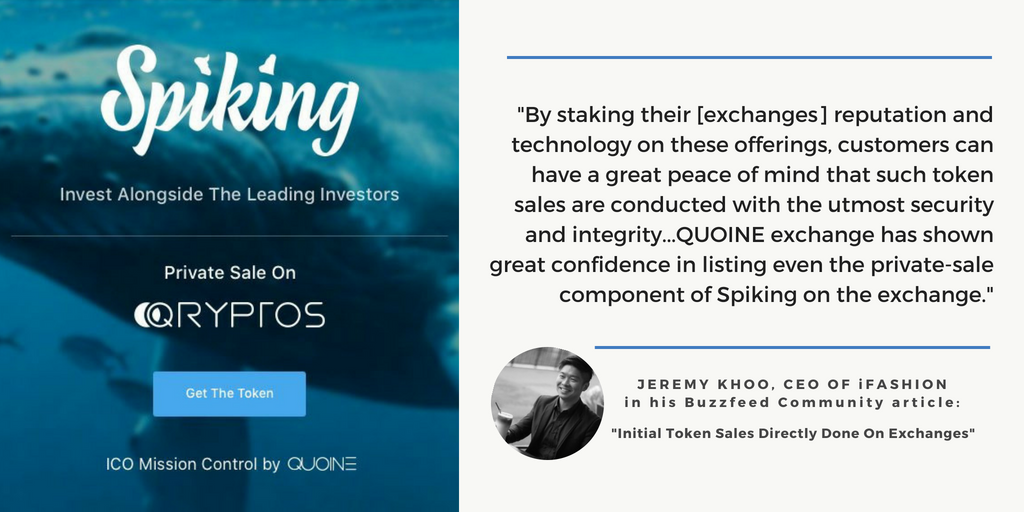 As featured on Buzzfeed Community.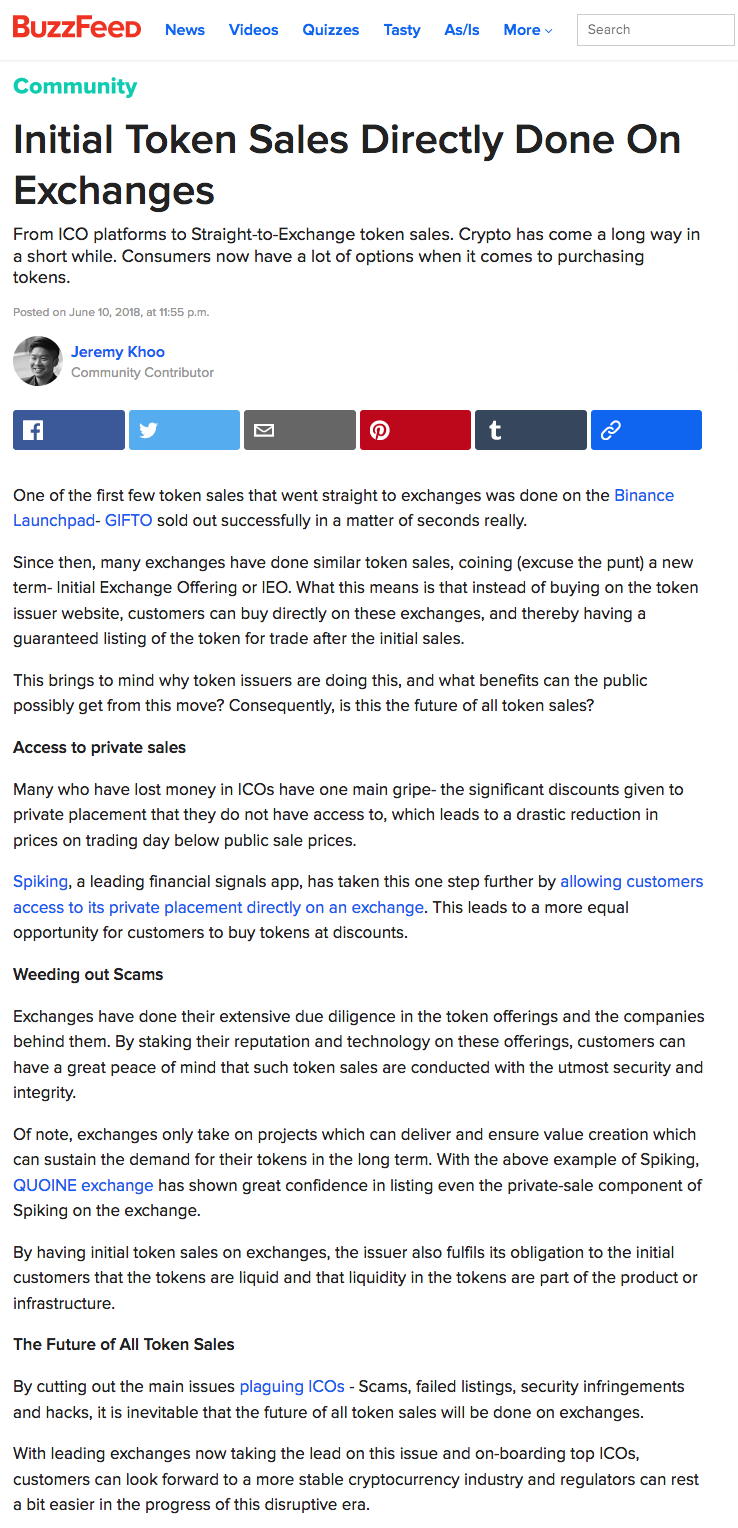 Source: https://www.buzzfeed.com/jj29er/initial-token-sales-directly-done-on-exchanges-3hjge?utm_term=.saZkArWRgd#.ywRg1wGodY
---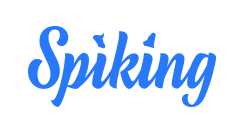 Drawing from its successful and rich experience in the stock market since 2016, Spiking is expanding to cryptocurrency trading! With its unique and powerful trading tool and its AI robot Robobull, Spiking enables traders to easily find whales and mirror the trades automatically. At Spiking, we strive to help traders make better decisions and take the steps toward fulfilling their dreams of achieving financial freedom. Check out Spiking App, Top Grossing Finance App at App Store & Google Play.
Keep in touch with us.